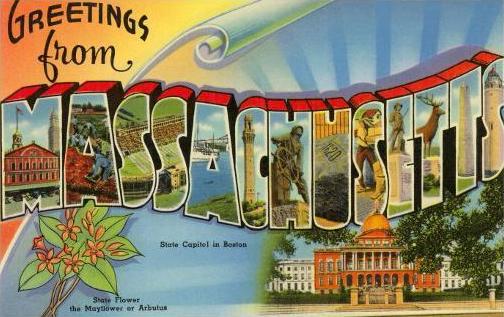 Overview
The state of Massachusetts is home to nearly 300 fashion designers, hundreds of retail shops, and shopping districts of all kinds. At the center of it all is Boston, with its lively fashion scene and top fashion design programs. Boston is home to top fashion design programs offered at schools such as the Massachusetts College of Art & Design and the School of Fashion Design. It's also home to Boston Fashion Week and the Museum of Fine Art, which hosts a fashion show exhibitions.
Although most of the activity in the fashion world is in Boston, other areas, such as Lowell, are worth exploring. Lowell is home of the American Textile Museum, which features regular fashion exhibitions and Cambridge is home of one of the state's largest shopping malls—CambridgeSide Galleria. Other major cities on the fashion radar are Worcester, Springfield, and New Bedford.
Career Opportunities & Employers in Massachusetts:
Massachusetts fashion designers work in everything from consulting to manufacturing to design. Some are independent contractors or business owners, while others may work for seasoned designers or even merchant wholesalers. Fashion merchandisers work in product development, production, marketing, and sales. Many also work in visual merchandising for retail stores or fashion houses. Fashion design and merchandising graduates can find work in just about any major city, but explore Boston first to see what the following shopping venues have to offer:
Copley Place
Kittery Outlets
Legacy Place
Mall at Chestnut Hill
Natick Mall
Newbury Street
Wrentham Village Premium Outlets
Massachusetts Fashion Schools & Programs:
Not every major fashion designer has a degree, but these lucky individuals are the exception, not the rule. Most employers prefer a two- or four-year degree from an accredited college. Fortunately, the National Association of Schools of Art and Design accredits approximately 300 postsecondary institutions with programs in art and design and some are located in the state of Massachusetts. These schools typically award degrees in both fashion design and fashion merchandising.
Aspiring fashion designers and fashion merchandisers living in Massachusetts will have access to renowned schools such as the Massachusetts College of Art & Design, Boston the School of Fashion Design, Boston, and The New England Institute of Art in Brookline. Other Massachusetts schools that offer fashion design and fashion merchandising programs are:
Bay State College, Boston
Fisher College, Boston
Mt. Ida College, Newton
Paris Fashion Institute, Boston and Paris
University of Massachusetts, Amherst
If you're interested in a career in fashion design or fashion merchandising, enroll in a fashion design or fashion merchandising degree program at one of the colleges mentioned here or an accredited college that you find on your own. If you want start a business, consider combining your fashion design or fashion merchandising degree with a business or marketing degree. Keep in mind that most universities offer marketing and business degrees, while most art and design schools do not. You can take business courses at another school while completing your fashion program or you can wait until you have completed your degree to enroll in a full-time business or marketing degree program.
For more information about the fashion design and fashion merchandising industries, visit the Bureau of Labor Statistics at Bls.gov.
Employment and Salary Trends for Massachusetts:
Most Massachusetts fashion designers live in Boston. They earn an average of roughly $55,240 per year, down from $59,470 in 2006. They work in design, consulting, apparel manufacturing, and other related areas. As of May 2008, the mean annual wage for fashion designers nationwide was $61,160. The lowest paid fashion designers earned an average annual salary of $32,150 and the highest paid fashion designers earned $124,780 per year. Because many fashion designers are self-employed, salaries may vary greatly. It's not unusual for a top fashion designer to earn millions per year.
Employment and salary figures for fashion merchandisers have not been reported by the Bureau of Labor Statistics, but a significant part of the job involves working with window and store displays. Nearly 2,000 merchandise displayers live in Massachusetts, up from 1,180 in 2006. 
Overall, employment in the fashion industry is expected to grow by one percent for the 2008-2018 decade. Sewing and cutting jobs may decline as more and more designers and brands choose manufacturing companies overseas. However, employment of fashion designers is stable because many firms prefer to keep design work in house.
Bureau of Labor Statistics Data
| | Number of jobs | Mean hourly pay | Mean annual pay | Job Outlook |
| --- | --- | --- | --- | --- |
| Fashion Job | | | | |