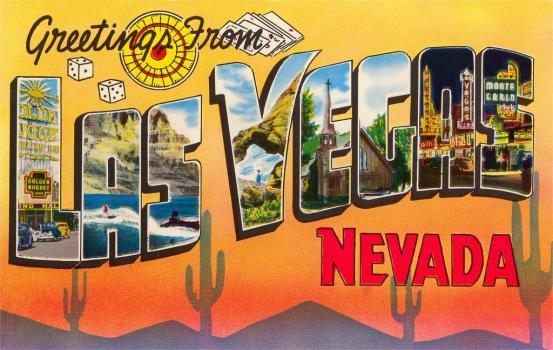 The Las Vegas Fashion Scene
Las Vegas is the most fashionable city in the state of Nevada. Due to the nature of America's only adult playground, fashions range from risqué to sophisticated, and that's just at the Bellagio! Tourism is the number one industry here, so the fashion scene will forever be a mix of what locals think is fashionable and what visitors from around the world bring to the table. So what does this mean for aspiring fashion designers? If you work for a retail shop, designer, or even if you decide to open your own boutique, you will have an unlimited number of local customers and shoppers from around the world, thanks to the nearly 38 million visitors that come here each year.
Besides having a diverse audience year round, aspiring fashion designers and fashion merchandisers can look forward to several major Las Vegas fashion events each year. MAGIC is the largest apparel trade show in the U.S., and possibly the largest in the U.S., and Las Vegas Fashion Week is one of the largest (and glitziest) in the country. Las Vegas Fashion Week attracts thousands of retailers, buyers, designers, and celebrities each year, as well as thousands of spectators.
Las Vegas is also home to some of the most elaborate shopping venues on the map. Fashion Show Mall, a 2-million-square-foot fashion mecca, is home to dozens of boutique and chain shops. The Mall also hosts major fashion events several times per week. Fashion Show Mall welcomes more visitors each year than any other mall in the state. With 10 million visitors per year, this mall offers more exposure than any other venue in the region.
Other shopping venues to consider are the Miracle Mile Shops at Planet Hollywood and Town Square. Miracle Mile is home to 170 stores, including Nevada's first H&M, Steve Madden, Urban Outfitters, and Puma. The 1.5-million-square-foot Town Square is home to dozens of stores selling fashions ranging from classic to grungy to glam.
Las Vegas is a great place to build a fashion career or a business, but it's also an excellent place to train. The International Academy of Design & Technology and the University of Nevada are two top choices for fashion design and fashion merchandising students.
Career Opportunities & Employers in Nevada:
Las Vegas fashion designers are a versatile bunch. They work in apparel design, technical design, technical production, pattern making, administration sales, and retail. Thanks to the large number of productions in Las Vegas, many fashion designers also work in costume design. Fashion merchandisers work in retail, mostly, as well as promotions, buying, and visual merchandising. Employment opportunities are plentiful in the heart of Las Vegas, of course, but you can also find opportunities in nearby areas such as North Las Vegas (3 miles), Sunrise Manor (6 miles), Paradise (9 miles), Spring Valley (10 miles), Enterprise (15 miles), and Henderson (16 miles).  
Nevada Fashion Schools & Programs:
The state of Nevada is home to 21 colleges. Many are located in Las Vegas. Some of the most popular Las Vegas colleges for fashion students are:
Study areas include fashion design, fashion merchandising, fashion merchandising & design, fashion retailing, and fashion & retail management.
Employment and Salary Trends for Nevada:
As of July 2011, the Bureau of Labor Statistics had not reported employment or salary figures for Las Vegas fashion designers. Based on the number of retail venues, fashion events, and production facilities here, it's safe to assume that Las Vegas is home to hundreds of designers working in all fields. Figures for fashion merchandisers have not been reported either, but a significant part of the job involves creating window displays and managing the overall look and feel of stores. Nearly 1,000 merchandise displayers work in the state of Nevada—700 of them work in Las Vegas.
Employment in the fashion industry overall is expected to grow by one percent for the 2008-2018 decade. Sewing and cutting jobs may decline as more designers and brands choose manufacturing companies overseas. However, employment of fashion designers is stable because many firms prefer to keep design work in house.
For more information about the fashion design and fashion merchandising industry, visit the Bureau of Labor Statistics at bls.gov.
Bureau of Labor Statistics Data
| | Number of jobs | Mean hourly pay | Mean annual pay | Job Outlook |
| --- | --- | --- | --- | --- |
| Fashion Job | | | | |