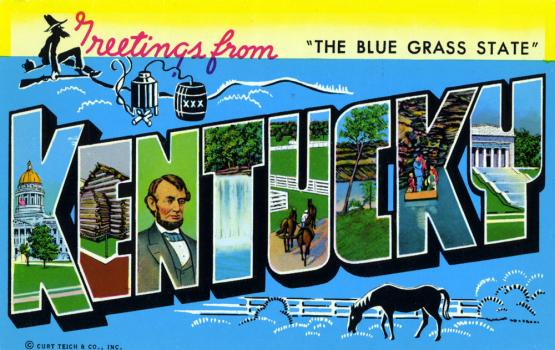 Overview
Kentucky has it's own unique sense of fashion. For example, the Kentucky Derby and the Kentucky Oaks are major sporting events. But did you know that they are also two of the most talked about fashion events? What attendees wear is just as important as the sporting event. The next day, local newspapers report winners in both categories—sports and fashion. Flip through the pages of the paper and you'll find pictures of big pretty hats and high-end designer apparel with horses and stables as the backdrop.
Sporting events aren't the only fashion events of the year here. Kentucky is also home of the annual Derby City Fashion Week. This event gives local designers and boutiques the opportunity to show their latest creations and models get to compete for cash prizes.
Fashion events may help boost the state's fashion scene, but Kentucky's retail industry attracts designers and retail giants from all over. Kentucky is home to hundreds retail venues from independent boutiques to upscale department stores. They can be found all over the state, but many can be found in major cities such as Louisville, Lexington, Bowling Green, Owensboro, and Covington. A few examples are Mall St. Matthews in Louisville, home to more than 100 retail stores; Fayette Mall in Lexington, home to 100+ shops, and Greenwood Mall in Bowling Green, home to more than 100 stores and a 600-seat food court.
Kentucky is also home to several schools that offer fashion design and fashion merchandising programs. Eastern Kentucky University and Western Kentucky University are among the best. Programs such as these can help you develop the technical and creative skills needed to make it in the fashion industry, whether you decide to start a career in Kentucky, Chicago or New York.
Career Opportunities & Employers in Kentucky:
Major cities are an attractive option for both aspiring and established fashion designers. Retail fashion designers and merchandisers should consider principle cities such as Louisville (pop. 597,337), Lexington (pop. 295,803), Bowling Green (pop. 58,067), Owensboro (pop. 57,265), and Covington (pop. 40,640). If you're interested in working exclusively in textiles (design, production), employment opportunities may be available even in the smallest Kentucky towns.
Kentucky fashion merchandisers may have more employment opportunities thanks to the large number of retail shops, department stores, and malls in the state. They may find work as buyers, visual merchandisers, store managers, account managers, display directors, or fashion show coordinators to name a few. Head to any downtown area or major shopping district to find the best opportunities.
Kentucky Fashion Schools & Programs:
The National Association of Schools of Art and Design accredits approximately 300 postsecondary institutions with programs in art and design .These schools typically award degrees in fashion design, fashion merchandising, and fashion management. Some of the top programs in Kentucky are offered at Eastern Kentucky University, Western Kentucky University, and the University of Kentucky.
To begin training for a career in fashion design or fashion merchandising, enroll in an accredited fashion design, apparel design, fashion merchandising or apparel design & textiles degree program. If you are interested starting your own business or line, consider combining your fashion design or fashion merchandising degree with a business or marketing degree. You can also take business courses at a community college while completing your fashion program or you can wait until you have completed your degree to enroll in a full-time business or marketing degree program.
For more information about the fashion design and fashion merchandising industries, visit the Bureau of Labor Statistics at Bls.gov.
Employment and Salary Trends for Kentucky:
The Bureau of Labor Statistics has not released employment and salary estimates for Kentucky fashion designers. Overall employment in the fashion industry is expected to grow by one percent for the 2008-2018 decade. Sewing and cutting jobs may decline as more designers and brands choose manufacturing companies overseas. However, employment of fashion designers is stable because many firms prefer to keep design work in house. 
As of May 2008, the mean annual wage for fashion designers nationwide was $61,160. The lowest paid fashion designers earned an average annual salary of $32,150 and the highest paid fashion designers earned $124,780 per year. Because many fashion designers are self-employed, salaries may vary greatly. A top fashion designer can earn several million dollars a year.
As of July 2011, the Bureau of Labor Statistics had not reported employment and salary figures for fashion merchandisers, but a significant part of the job involves working with window and store displays. There are 900 merchandise displayers living in Kentucky, slightly down from 950 in 2006.
Bureau of Labor Statistics Data
| | Number of jobs | Mean hourly pay | Mean annual pay | Job Outlook |
| --- | --- | --- | --- | --- |
| Fashion Job | | | | |