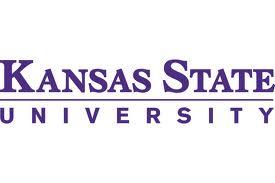 Like everything else in the 21st Century, technology has changed the Fashion World. Everything is faster.  A fashion blog shines the spotlight on a model in Los Angeles wearing a new dress, and someone in Boston wants it in the mall tomorrow.  It's called Fast Fashion, and it's one of the many demands of designers in the modern world. Kansas State University is preparing its aspiring designers to hit the ground running by providing students with the basic requisite skills, along with teaching them the latest design technology.  K-State students get first-hand experience through internships.  They are also encouraged to take Study Tours in places like New York City, London and India.

To learn more about the program, we talked to Barbara Anderson, Associate Professor and Department Head of Apparel, Textiles, and Interior Design at Kansas State
(This interview was conducted via email & edited for length & clarity)

FS:  K-State has so much to offer its design students.  Please give us an overview 

KS:  The Apparel and Textiles program is focused on providing opportunities for students to learn about the global apparel and textiles industry within a framework of human ecology, that is we focus on how our students and alumni will improve quality of life through their work.
The Apparel and Textiles program is designed to inspire students to envision fresh new approaches to the global challenges facing every aspect of the apparel and textiles industry. Our programs of study give our graduates the aesthetic, practical, technical, professional and intellectual skills needed for a variety of roles in the apparel and textiles industry.  
The program offers students an academic experience that includes strong industry ties, required internships, faculty-led study tours within the United States and abroad, opportunities to study abroad, and events that bring professionals and alumni to campus.
There are two areas of specialization for apparel and textiles degree candidates:
Apparel Marketing and Apparel Design and Production.  The Apparel Design and Production specialization is accredited by the National Association of Schools of Art and Design (NASAD).
 
FS:  What are the most common misconceptions incoming students have about pursuing a career in fashion?

KS:  That careers in the fashion industry are typically glamorous, provide generous incomes early in careers, and often result simply as an extension of a personal interest in fashion and shopping.
That there is no math or science involved in university coursework or professional positions within the apparel and textiles industry.
That they will be able to secure good positions in the industry without working in retail sales first.
That they can design what they like (or for a young demographic) and not what other people want to buy.
That immediately after graduation they will be able to open a successful business or launch their own fashion line.

FS:  What is different about the business of fashion design than say, 25 years ago or even 10?

KS:  The industry is far more global and uses advanced technology more than 25 years ago. Vertical integration in the supply chain (resulting in greater speed in garment production), brand proliferation, mass marketing, and designer looks being made available to the public quickly through "fast fashion" have changed consumer expectations and behaviors.  As a result total apparel consumption has increased.
At the same time, some brands have become committed to social and environmental responsibility and are leading the way in making it possible for consumers who want to make eco-conscious apparel choices. 


FS:  Talk more about technology, and how it's changed the business

KS: Technology has had sweeping influences on the industry from fibers and textiles to the ways products are designed and produced. Changes in technology will continually be present and our students are taught to recognize the opportunities new technologies bring to the industry.

Teaching technology in the classroom includes teaching specific software and hardware uses, but it also means that we need to make our students aware of the diversity of technology being used in the industry and to develop the personal confidence to adapt and learn new technologies as required to stay current and competitive in their chosen field.

FS:  What core classes that are not directly related to fashion, are required of students?

KS:  Students in the Apparel and Textiles program earn a Bachelor of Science and are required to earn approximately 42 semester credit hours in communications, humanities, math, and the social, natural and physical sciences.  In addition, students specializing in Apparel Marketing are required to take business courses and students specializing in Apparel Design and Production are required to take art courses.
FS:  Which fields do you see the most opportunity career-wise for graduates now and how are you preparing students to meet that demand? 

KS:  It is not exactly a subset of the industry that we believe will provide the greatest opportunity for future industry professionals. We believe globalization and sustainability are going to continue to be major forces in the entire industry in the future.  We are preparing our students for a globalized industry focused on sustainability by integrating these concepts into all of our courses.  One aspect of that effort is that we are providing opportunities and experiences for students to gain the knowledge and skills required to be agents of change in the industry upon graduation and in their future careers. We require students to participate in at least one internship for credit and encourage students to study abroad, participate in study tours, and develop strong relationships with industry through our alumni and advisory board members.
FS:  Tell us about opportunities on campus or in professional partnerships, where your future designers can showcase their work?

KS:  Primarily our students showcase their work through K-State Project Runway, a departmental fashion show, a student fashion show, a relationship with a Korean university where our student work is shown every other year, and the International Textile and Apparel Association competition. 
FS:  What advice would you give to aspiring fashionistas starting at Kansas State in the fall? 

KS: The industry is constantly changing and requires individuals who are able to adapt quickly and stay enthusiastic even when the work is hard. You need ambition, patience, persistence, and a good work ethic to do well in the exciting careers related to the fashion industry.
Check out more interviews at the Fashion-Schools.org Fashion School Interview Series.