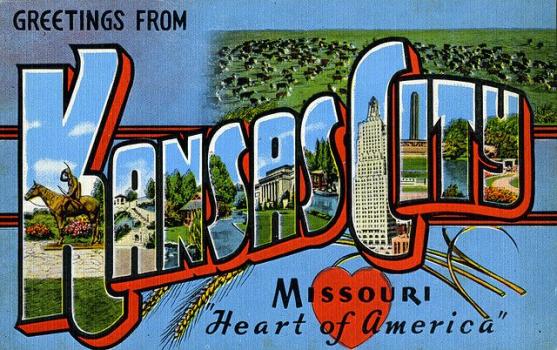 The Kansas City Fashion Scene
Kansas City is the largest city in Missouri. It is home to most of the state's popular high-end retailers, some of the hippest malls, and more boutiques than any other area in the state. In Kansas City, Country Club Plaza, Oak Park Mall, and Legends Shopping District at Village West are the top places to shop. Country Club Plaza is an upscale shopping district, with retailers ranging from Armani to Urban Outfitters. Oak Park Mall is home to more than 180 specialty stores and Legends Shopping District at Village West welcomes several new shops each year, meaning, it's a favorite for aspiring boutique owners.
Most of the state's fashion events take place in Kansas City. The largest, Kansas City Fashion Week, attracts both local and international talent. Hundreds of established and emerging designers, stylists, makeup artists, models, and photographers present at or attend the event. This is a great opportunity for aspiring fashion designers and fashion merchandisers to mingle with talent from around the world.
Kansas City and is also home to (or convenient to) several schools that offer fashion training programs. The Art Institutes International and Metropolitan Community College are popular options. 
Career Opportunities & Employers in Schools & Colleges:
Aspiring Kansas City fashion designers can find work in technical production, textile design for product development, apparel design, pattern making, sample making, grading, handweaving, and embroidery design as well as retail and administration sales. Many fashion designers also teach, so the academic institutions in and around Kansas City offer plenty of options for aspiring instructors.
Kansas City fashion merchandisers work in retail as well as product development, production, marketing, sales, and visual merchandising. Both designers and merchandisers can find employment from downtown Kansas City to the surrounding metropolitan area.
Schools & Colleges Fashion Schools & Programs:
The state of Missouri is home to 132 colleges and universities. This is higher than the national average of 88. The schools here are a mix of traditional, technical, and art and design institutions. In Kansas City and neighboring cities, several colleges offer a variety of fashion programs. They are:
Employment and Salary Trends for Schools & Colleges:
The state of Missouri is home to 110 salaried fashion designers and possibly hundreds more self-employed designers. Of the state's 110 salaried designers, around 30 live and work in Kansas City. They earn an average of  $35,500 per year. Nationwide, fashion designers average around $61,160. The lowest paid fashion designers average $32,150, and the highest paid salaried designers average $124,780 per year. Many fashion designers are self-employed, so salaries for these individuals maybe on the high end.
The Bureau of Labor Statistics does not report employment or salary figures for fashion merchandisers. However, a significant part of the job involves creating window displays and managing the overall look and feel of stores. There are 1,200 merchandise displayers in the state of Missouri. More than 300 live and work in Kansas City.
Employment in the fashion industry overall is expected to grow by one percent for the
2008-2018 decade. Sewing and cutting jobs may decline as more designers and brands choose manufacturing companies overseas. However, employment of fashion designers is stable because many firms prefer to keep design work in house.
For more information about the fashion design and fashion merchandising industry, visit the Bureau of Labor Statistics at bls.gov.
Bureau of Labor Statistics Data
| | Number of jobs | Mean hourly pay | Mean annual pay | Job Outlook |
| --- | --- | --- | --- | --- |
| Fashion Job | | | | |