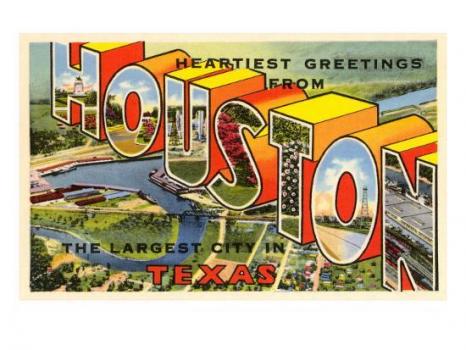 The Houston Fashion Scene

Houston's got talent and it's not afraid to show it! Designers such as Cesar Galindo, Toni Whitaker, David Peck, Elaine Turner and Chloe Dao all hail from Houston and the city is home to one of the country's most competitive fashion weeks. The city has a number of shopping districts, but one of the most recognized is the Uptown District—a business district and premier shopping destination all rolled into one. Other popular shopping districts are East End, Kirby District, Montrose/The Heights, Southwest Houston, and Katy Mills (outlet mall). The city's fashionistas flock to these shopping districts to buy fashions ranging from funky to vintage to upscale.

The fashion scene here is great for aspiring fashion designers and fashion merchandisers because it offers a variety of job opportunities and it's growing at a rapid pace. In fact, the fashion scene here is one of the fastest growing in the U.S. Houston is also home to several schools that offer fashion training programs and the opportunity to intern locally. Texas Woman's University and The Art Institute of Houston are popular options.
Career Opportunities & Employers in Texas:
Houston fashion designers and fashion merchandisers work in merchandising, buying, management, and marketing. They may work as clothing designers, accessories designers, footwear designers, visual merchandisers, fashion consultants, children's fashion designers, pattern makers, costume designers, tailors, and hand sewers. Many fashion designers also teach, so Houston's academic institutions and design centers are excellent sources of jobs for aspiring instructors.
Many Houston fashion designers work for established designers and brands, department stores, textile manufacturers, and others. They may work in these areas permanently or while working on building their own line or store. Fashion designers and fashion merchandisers may find employment from the popular shopping districts in the heart of the city to the surrounding areas.
Texas Fashion Schools & Programs:
The state of Texas is home to 240 colleges and universities. This is nearly three times the national average of 88. Some of these schools are art and design schools while others have art and design programs.
Texas Woman's University (TWU) offers bachelor's degree programs in fashion merchandising and fashion design. For students planning to start a business, TWU offers double degree programs in fashion and business. Options include:
BA in Fashion Design/BS in Fashion Merchandising
BA in Fashion Merchandising/BBA in Marketing
BA in Fashion Design/BBA in General Business-Entrepreneurship
BS in Fashion Merchandising/BBA in Management
Fashion design and fashion merchandising minors are also an option.
The Art Institute of Houston offers a bachelor's degree in fashion & retail management and fashion design, and a diploma in fashion retailing. Houston Community College (HCC) is another option if you're interested in earning an associate degree or a certificate. HCC offers an associate degree in fashion design, and a certificate in apparel design, custom dressmaking and alterations, men's tailoring and alterations, and pattern making.
Employment and Salary Trends for Texas:
The state of Texas is home to nearly 300 fashion designers. Around 130 live in Houston. Employment of fashion designers across the nation is expected to grow by 1 percent between 2008 and 2018. Salaried Houston fashion designers earn an average of $80,620 per year. Self-employed designers can earn six to seven figures per year. Nationwide, fashion designers
average around $61,160. The lowest paid fashion designers average $32,150, and the highest paid salaried designers average $124,780 per year.
The Bureau of Labor Statistics does not report employment or salary figures for fashion merchandisers. However, a significant part of the job involves creating window displays and managing the overall look and feel of stores. There are 7,370 merchandise displayers in the state of Texas. More than 2,000 live in Houston.
For more information about the fashion design and fashion merchandising industry, visit the Bureau of Labor Statistics at bls.gov.
Bureau of Labor Statistics Data
| | Number of jobs | Mean hourly pay | Mean annual pay | Job Outlook |
| --- | --- | --- | --- | --- |
| Fashion Job | | | | |