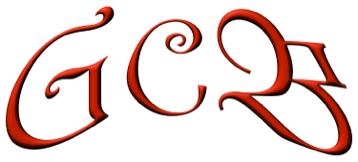 When I came across Gayle C. Baker's designs on EcoFashionWorld.com I marveled at
the unique concept and said to myself, "right on!". By combining elements like antique
gemstones with reclaimed gold & silver Gayle is able to make eco-friendly, sustainable
jewelry that is absolutely exquisite (if you don't believe me—check them out for yourself
here). Gayle's unique look in hand-crafted, re-utilized jewelry combines classic and classy
configurations like Celtic knots and vintage art-nouveau inspired pieces.

EcoFashionWorld describes Gayle's unique form of eco-friendly style by saying, "it's time
to look beyond hemp chokers and puka necklaces and explore the world of fine jewelry".
An excellent point—and its about time that sustainability went beyond hemp and hippies.
GCB employs other hippy-esque practices too, including using recycled or recyclable
jewelry boxes, and purchasing green office supplies. And, with such a mind towards the
earth it is no surprise that a portion of every sale is donated to Women for Women.

Eco-friendly isn't as free-wheelin' as it sounds though, on her website Gayle speaks
openly about the challenges she faces bringing earth-friendly design to the American
market. "There are many obstacles in creating an earth-friendly line of jewelry. One of
the first issues is consumer awareness. Many people are not informed of the damage
that mining causes," Galye writes. "The process displaces people and animals, poisons
waterways, and decimates virgin land. The jewelry industry estimates that 10 tons
of ore must be mined to uncover enough gold for one ring. In comparison, a male
Savannah elephant averages 6 tons in weight."
To create her unique, eco-friendly style Gayle combined her accreditation by the
Gemological Institute of America--in design, wax carving, and stone identification--with
her green lifestyle and unbridled creativity. Gayle has been fine-tuning her jewelry-
creating skills for quite some time now, with over a decade in the industry—and a lifetime
as a staunch green supporter.
I got the opportunity to interview Gayle about her collections, her entrepreneurial
experiences and about the business-side of the design industry—and the result was
optimistic advice for breakout artists:

What inspired you to get into the fashion industry?
I don't think I actually had a choice- I was always drawn to fashion and just needed to
find a way to incorporate it into my career.

What is your focus within the industry?
I design eco-friendly jewelry made from recycled sterling for my brand GCB Designs.

What type of education did it take to get you where you are today?
I attended the Gemological Institute of America and took classes in design, wax carving,
stone identification and jewelry professional. But my most valuable education was my
job experience. Working in a retail store taught me a lot about the needs/demands of the
customer and the strain of the retail environment.

How has your career path progressed over the years?
In the beginning I was content to work for others, now I own and operate my own
company.

What is your favorite part of working in the fashion/design business?
I love that the industry because it is always changing.

What advice would you give to aspiring fashionistas?
Learn as much as you can about as many things as you can. Not just about fashion, but
on anything. You never know where your next inspiration will come from.

What school(s) does your company generally recruit new hires from?
The school isn't as important as being creative and passionate.

Do you think there is an overall increasing or decreasing need for people in the
fashion industry?
There are never enough new ideas, and the industry will always need new people with
new ideas.

Which roles in the fashion industry do you think will offer the best career
opportunities moving forward? eg. designer, PR, entrepreneur, etc.?
With the current economy I think employers are looking for people that can multi-task.

What designer(s) or brand(s) influenced you the most as a creative
professional?
Artistically, I'm inspired the most by nature and the world around me. My business
inspiration comes from David Yurman and Ralph Lauren--they developed brands into
international successes.

Do you think today's jobs in the fashion industry require more of an artist's
touch or business-like ruthlessness?
It's important to keep a balance of both. For most artists the business side does not
come naturally. Learn as much about business as you can. The bottom line at the end of
the day is were you profitable. You can have the most wonderful designs in the world,
but if you're losing money on them you won't be able to survive.

Which skills do you consider to be most critical for a career in fashion?
Keeping an open mind. Consider everything, business opportunities, design ideas, new
materials, partnerships. When you shut yourself off to new things- you're dead.

What do you think the future of fashion and design holds?
I hope that in the future all fashion is sustainable.