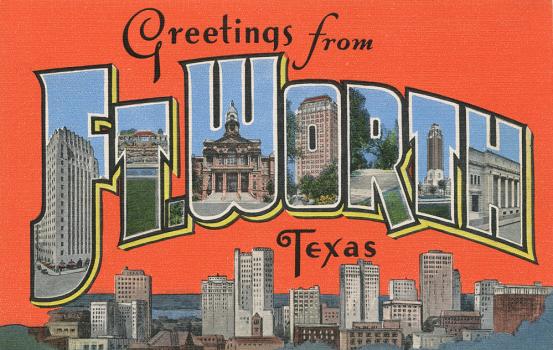 The Fort Worth Fashion Scene
Fort Worth is part of the Dallas-Forth Worth-Arlington metropolitan area. This means, the Forth Worth fashion scene is like Dallas's baby sister. Fort Worth takes fashion cues from its big sister, and it's all too happy to do so. Located only 30 miles or so from Dallas, Fort Worth fashionistas take full advantage of having easy access to one of the top 22 fashion capitals of Four Seasons Magazine—and all it has to offer. Upscale shopping, Couture Fashion Week, and dozens of shopping districts are just a few major attractions.
Texas is also home to a number of schools that offer fashion programs and retail venues that offer numerous employment opportunities. NorthPark Center—home to Versace, Gucci, Armani, and Burberry, and South Side on Lamar are just a few places to find employment and a large collection of eager local designers, photographers, painters, musicians, and other artists. Wade College and The Art Institute of Dallas are just a few places to train.
While Dallas has much to offer Fort Worth designers and merchandisers, many are happy to build a career right at home. Forth Worth has a number of one-of-a-kind boutiques, department stores, upscale shops, malls, and design studios of its own. Camp Bowie Boulevard offers 30 blocks of shopping, including some of the areas most upscale specialty boutiques, while Hulen Mall offers more than 100 sophisticated specialty shops. Other popular shopping venues include Chapel Hill Shopping Center, Fort Worth Stockyards, and University Park Village.
Fort Worth is also home to the Art Institute of Forth Worth, where students can earn a degree in fashion & retail management or a fashion retailing certificate.
Career Opportunities & Employers in Texas:
Aspiring Fort Worth fashion designers can find work in technical production, textile design for product development, apparel design, pattern making, sample making, grading, handweaving, and embroidery design as well as retail and administration sales. Many fashion designers also teach, so the academic institutions and design centers in the Dallas-Fort Worth-Arlington area are excellent sources of employment for aspiring instructors.
Fashion merchandisers can find work at any of the in and around Fort Worth. Product development, production, marketing, sales, and visual merchandising are just a few popular options. Fort Worth is around half the size of Dallas, but with a population of more than 600,000, it is still one of the country's largest cities. This means, leave no stone unturned. Search everywhere from downtown Fort Worth to the outskirts of town if you don't want to commute.
Texas Fashion Schools & Programs:
The state of Texas is home to 240 colleges and universities. This is nearly three times the national average of 88. Some Texas schools cater to art and design students only, while others are traditional colleges or technical schools that offer art and design programs. The Dallas-Fort Worth-Arlington area is home to a variety of schools that offer fashion programs. They are:
Employment and Salary Trends for Texas:
The state of Texas is home to nearly 300 fashion designers. Around 130 live in the Dallas-Fort Worth-Arlington area. They earn an average of  $47,490 per year. Employment of fashion designers across the nation is expected to grow by 1 percent between 2008 and 2018. Nationwide, fashion designers average around $61,160. The lowest paid fashion designers average $32,150, and the highest paid salaried designers average $124,780 per year. Many fashion designers are self-employed, which means yearly earnings for these individuals could be much more or much less than the average for salaried designers.
The Bureau of Labor Statistics does not report employment or salary figures for fashion merchandisers. However, a significant part of the job involves creating window displays and managing the overall look and feel of stores. There are 7,370 merchandise displayers in the state of Texas. More than 2,000 live in Dallas-Fort Worth-Arlington area.
For more information about the fashion design and fashion merchandising industry, visit the Bureau of Labor Statistics at bls.gov.
Bureau of Labor Statistics Data
| | Number of jobs | Mean hourly pay | Mean annual pay | Job Outlook |
| --- | --- | --- | --- | --- |
| Fashion Job | | | | |