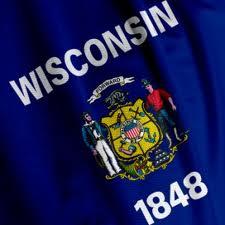 The state of Wisconsin is home to more than 5.7 million people, making it one of the top 20 largest states in the U.S. The Badger State has four cities with a population over 100,000 including Milwaukee—Wisconsin's largest city, Madison, Green Bay, and Kenosha. However, just about everything in the world of fashion here happens in Milwaukee, which has a population of nearly 600,000.

Milwaukee is home to dozens of vintage stores, hip boutiques, trendy retail venues, large malls, and department stores located throughout the metropolitan area. The Historic Third Ward, Brady Street, and Brookfield's Brookfield Square are just a few popular spots for fashionistas. Besides having a diverse fashion scene, Milwaukee has a number of fashion events that take place throughout the year such as the Fashion Week Milwaukee Initiative and shows with names like Fusion Fashion Show and Purple Passion and Fashion III.

While Milwaukee is the state's top spot for fashion, other major cities such as Madison also have a smaller, but still lively, fashion scene. Madison is home to Wisconsin Fashion Week (formerly Madison Fashion Week), and Green Bay hosts Wisconsin's Couture Fashion Week. Kenosha also hosts several fashion events, meet-ups, and more each year.

In addition to fashion events, a bustling shopping scene, and more, Wisconsin is home to several schools that offer top-tier fashion programs. Most are located in major cities such as Milwaukee and Madison. Just a few top Wisconsin schools for fashion include the University of Wisconsin-Madison, Mount Mary College, Milwaukee, and The Art Institute of Wisconsin, Milwaukee. Continue reading to learn more about Wisconsin's fashion school programs.

Wisconsin Fashion Schools
According to the latest report by the Institute of Education Sciences (IES), Wisconsin is home to 84 Title IV degree-granting universities. Although slightly smaller than the national average, Wisconsin has a diverse collection of schools consisting of large four-year universities, small colleges, technical schools, and famed art schools such as the Milwaukee Institute of Art & Design (MIAD).
Scroll through the list below to review Wisconsin's best options for aspiring fashion designers and what they have to offer.
Madison
Madison Area Technical College - Degrees Offered: A.A.S. Fashion Marketing, Retail Management Certificate, A.A. Interior Design
Madison
University of Wisconsin, Madison – Degrees Offered: B.S. Textile & Apparel Design, B.S. Interior Design, M.F.A. Textiles/Fibers, Apparel, Interior Environments, M.S. Design Studies, Ph.D. Design, Textile Science Certificate, Material Culture Certificate
Menomonie
University of Wisconsin-Stout, Polytechnic University – Degrees Offered: B.S. Apparel Design and Development with concentrations in Apparel Design, Apparel Development, and Apparel Product Management, M.F.A. Design, Minor in Retailing, Specialization in Color
Milwaukee
The Art Institute of Wisconsin – Degrees Offered: B.A. Fashion Design, B.A. Fashion Marketing, B.A. Interior Design
Milwaukee
Mount Mary College - Degrees Offered: B.A. Fashion Design with concentrations in Technical Design or Creative Design, B.A. Merchandise Management with a Minor in Business Administration, Fashion Design Certificate, Merchandise Management Certificate, B.A. Interior Design

More Programs to Consider:
Selected Campus Locations:
loading...

Employment and Salary Trends for Wisconsin Fashion Designers

According to the most recent report by the Bureau of Labor Statistics (April 2013), Wisconsin is home to 220 salaried fashion designers. They work in textile design for product development, technical production, apparel design, patternmaking, and more. The average salary for these working designers is an impressive $71,960 per year, up from $71,790 in 2008 when the state was home to just 60 salaried designers.

It is important to note than many fashion designers are self-employed, but the Bureau does not collect data for these individuals. This means, Wisconsin's designer population is likely much larger than 220. In addition, some independent designers may earn much more than the national average, while others may earn the same or less. Some of the top independent designers in the world earn millions.

The Bureau projects a 10.4 percent increase in employment for fashion designers nationwide for the 2010-2020 decade. Average salaries are on the rise as well. In 2006, the annual mean wage for fashion designers nationwide was $69,270. A news release from the Bureau of Labor Statistics dated March 29, 2013 states that the average mean wage for fashion designers today is $72,620 per year.

Many aspiring fashion designers often work in other related careers while developing their own lines, searching for that perfect design job, or just to get their foot in the door. The merchandise display industry is one of the most popular options for aspiring designers. The U.S. is home to 73,490 salaried merchandise displayers, up from 62,580 in 2006. They earn an average mean annual salary of $28,860, up from $26,550 in 2006. The highest paid merchandise displayers earn an average salary of $43,940 yearly and the lowest paid displayers average $17,940 per year.

The state of Wisconsin has a fairly stable merchandise display industry. As of April 2012, the state was home to 940 salaried merchandise displayers, with an average salary of $27,880. In 2008, the state was home to 980 displayers, earning an average annual salary of $27,940.

Whether you're looking for a career as a fashion designer, fashion merchandiser, or display merchandiser, some Wisconsin cities offer more opportunities than others. Milwaukee, Madison, Green Bay, Kenosha, and Racine are the top cities for fashion professionals. Appleton, Waukesha, Eau Claire, Oshkosh, Janesville, and West Allis are worth exploring as well.