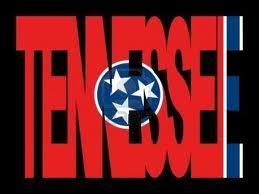 Tennessee is home to more than 6.4 million people, making it the 17th largest state by population. It is home to major cities such as Memphis and Nashville that lead the way in the world of country music. While country music is the state's claim to fame, the fashion scene attracts its fair share of attention from locals and out-of-towners alike.

First, the state is home to a variety of annual fashion events that attract talent from across the nation. Nashville Fashion Week, Memphis Fashion Week, Knoxville Fashion Week, and Chattanooga Fashion Week are just a few. Even Middle Tennessee State University has its very own Fashion Week event, which helps promote the school's Textiles, Merchandising, and Design (TXMD) program, student organizations, and charitable causes through "a weeklong celebration for the sake of fashion."

Next, the state is home to one of the region's largest collections of vintage clothing stores, independent boutiques, and specialty shops. The state is also known for its festive outlet malls and shopping malls. In Nashville, you'll find Opry Mills— Tennessee's largest "outlet, value retail, shopping, dining, and entertainment destination." This indoor mall has more than 200 stores ranging from fun retailers such as Forever 21 to sophisticated department stores such as Saks Firth Avenue.

Head to Memphis where you'll find Laurelwood Shopping Center (a collection of upscale stores and fine dining venues), or Hickoryridge Mall, home to 85 stores. In Knoxville, you'll discover eclectic boutiques and immaculate shopping malls that house stores such as Ann Taylor, Banana Republic, Guess, Lucky Brand, and more. Smaller cities such as Clarksville, Johnson City, Franklin, and others have their fair share of boutiques, vintage shops, antique stores, and more too.

Besides a fun fashion scene where expression is encouraged, Tennessee is home to a number of schools that offer top-tier fashion programs. Just a few include Tennessee Tech University, O'More College of Design, and the Art Institute of Tennessee.
Continue reading to learn more about Tennessee's top fashion best programs and what they have to offer.
Tennessee Fashion Schools
According to the latest report by the Institute of Education Sciences (IES), Tennessee is home to 109 Title IV degree-granting institutions. More than 330,000 students are enrolled, with thousands enrolled in the state's top art and design programs alone. Scroll through the list below to find out which Tennessee schools are tops for aspiring fashion designers, and where to find them.
Cookeville
Tennessee Tech University - Degrees Offered: B.S. Human Ecology with a focus in Merchandising and Design
Franklin
O'More College of Design - Degrees Offered: B.F.A. Fashion Design, B.F.A. Interior Design
Murfreesboro
Middle Tennessee State University - Degrees Offered: B.S. Textiles, Merchandising, and Design with an emphasis in Apparel Design or Fashion Merchandising, Minor in Textiles, Merchandising & Design with an option in Fashion Merchandising or Apparel Design, B.S. Interior Design
Murfreesboro
Tennessee State University - Degrees Offered: B.S. Family and Consumer Sciences with a concentration in Design or Fashion Merchandising
Nashville
Lipscomb University - Degrees Offered: B.S. Textiles and Apparel, B.S. Fashion Merchandising
Nashville
The Art Institute of Tennessee, Nashville
Degrees Offered: B.A. Fashion & Retail Management, Fashion Retailing Diploma, B.F.A. Interior Design
More Programs to Consider:
Selected Campus Locations:
loading...
Employment and Salary Trends for Tennessee Fashion Designers

The Bureau of Labor Statistics published the last full report for Tennessee-based fashion designers in 2011. At the time, the state was home to 40 salaried fashion designers, averaging $62,520 per year. Many fashion designers across the U.S. are self-employed—especially in major cities such as Memphis and Nashville. However, the Bureau does not collect data for these individuals. This means, the state of Tennessee likely has a much higher population of designers and they might earn more or less than the state average. However, some of the world's top independent designers earn hundreds of thousands to millions a year. 

Another area that might be of interest to aspiring fashion designers is the merchandise display industry. Tennessee has a sizable merchandise display industry with a population of 1,050 displayers, averaging $26,570 per year. Some of the best opportunities for merchandise displayers can be found at department stores, clothing stores and boutiques, and in advertising and public relations.

The U.S. is home to 73,490 salaried merchandise displayers, up from 62,580 in 2006. They earn an average mean annual salary of $28,860, up from $26,550 in 2006. The highest paid merchandise displayers earn an average salary of $43,940 yearly and the lowest paid displayers average $17,940 per year. Even better is, the Bureau projects a 10.4 percent increase in employment for fashion designers nationwide for the 2010-2020 decade. Average salaries are on the rise as well. In 2006, the annual mean wage for fashion designers nationwide was $69,270. A news release from the Bureau of Labor Statistics dated March 29, 2013 states that the average mean wage for fashion designers today is $72,620 per year.

If you're looking for the most lucrative opportunities in fashion, check out Tennessee's largest cities first. The Volunteer State is home to six cities with a population over 100,000. With a population of more than 650,000, Memphis is the largest city in Tennessee, followed by Nashville (600,000+), Knoxville (180,000+), Chattanooga (170,000+), Clarksville (135,000+), and Murfreesboro (110,000+).
Other cities such as Jackson, Franklin, Johnson City, Bartlett, and Hendersonville are also listed as principal cities. So they might be worth exploring as well.