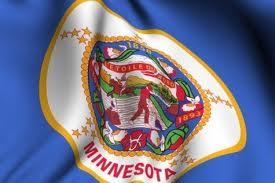 Minnesota is home to nearly 5.4 million people, making it one of the top 25 most populous states in the U.S. The North Star State is also the 12th largest state by land size and because it has so many lakes, Minnesota has been named the "Land of 10,000 Lakes." With an astonishing number of parks, forests, lakes, and more, its no wonder natives have earned a reputation for being big on organized outdoor sports and recreation. The state's largest cities—Minneapolis and St. Paul (The Twin Cities), also earned the title "Fittest U.S. City."
Minnesota isn't just about beautiful landscapes and natural wonders though. According to the state arts board, Minnesota is home to nearly 20,000 artists. The Bureau of Labor Statistics places the number closer to 38,400, which includes artists of all kinds. Next, in 2010, The Atlantic magazine ranked the Twin Cities fifth in "Creative Density" and the state's top art venues—Minneapolis Institute of Arts and Walker Art Center are also well known across the country. 
The state's vibrant art scene attracts artists and designers of all kinds—including fashion designers. You will find some of the most magnetic fashion scenes in the state's largest cities including Minneapolis, St. Paul (second largest), and Rochester (third largest). Minneapolis is home to Minneapolis-St. Paul Fashion Week's The Shows, and more shopping destinations than most other cities in the region. However, in nearby Bloomington, just 15 minutes from downtown Minneapolis and St. Paul, is the second largest shopping mall in the U.S.—Mall of America. Mall of America is home to a staggering 520 stores, 50 restaurants, the nation's largest indoor theme park, and it attracts 35 to 40 million visitor's each year.
Back in Minneapolis, the Convention and Visitors Association's "Meet Minneapolis," says you'll find a combination of ambitious young designers, funky neighborhood boutiques, fabulous neighborhoods, major retailers, and big malls here. Head downtown to explore Macy's (over 400,000 square feet of shopping), Nicollet Mall, Saks Fifth Avenue Off Fifth, Target's flagship store, Neiman Marcus, and more.
One of the biggest attractions to the shopping scene here is no sales tax on apparel or shoes. Now how's that for being fashion friendly?
Minnesota is also well known in the academic world for its large university systems. The University of Minnesota system is one of biggest and the best. This system consists of five campuses (Twin Cities, Crookston, Duluth, Morris, Rochester), 16 regional extension offices, 19 research and outreach centers, and more than 69,000 students. The University of Minnesota also happens to have the state's largest collection of advanced degree programs in fashion.
If Minnesota sounds like a great place to start your fashion career, continue reading to learn more about the state's best fashion programs.

Minnesota Fashion Schools
According to the most recent report by the Institute of Education Sciences (IES/2013) Minnesota is home to 113 Title IV degree-granting institutions. More than 442,000 students are enrolled, with thousands enrolled in the state's largest university system alone. Hundreds attend the state's top art and design schools. Scroll through the list below to find out which Minnesota schools are tops for aspiring fashion designers, and what they have to offer.

Minneapolis
The Art Institutes International, Minneapolis - Degrees Offered: B.F.A. Fashion Design, B.S. Fashion & Retail Management, Fashion Retailing Diploma, B.S. Interior Design, A.A.S. Interior Design, A.A.S. Interior Planning with AutoCAD

Minneapolis
University of Minnesota – Degrees Offered: B.S. Apparel Design, B.S. Retail Merchandising; M.A., M.S., and Ph.D. Degrees in Design with an Apparel Studies Track; Minors in Retail Merchandising and Fashion Studies, B.S. Interior Design

St. Paul
St. Catherine University - Degrees Offered: B.A./B.S. Apparel Design, B.A./B.S. Family and Consumer Science with a concentration in Textiles/Apparel, B.A/B.S. and a Minor in Fashion Merchandising, B.A./B.S. Interior Design

More Programs to Consider:
Selected Campus Locations:
loading...
Employment and Salary Trends for Minnesota Fashion Designers
According to the most recent report by the Bureau of Labor Statistics (2013), Minnesota is home to 160 salaried fashion designers. The state was home to 100 salaried designers in 2006. Minnesota's 160 salaried fashion designers earn an average salary of $67,130, up from $55,250 in 2006.
Across the nation, the Bureau predicts a 10.4 percent increase in employment for fashion designers for the 2010-2020 decade. Average salaries are on the rise as well. In 2006, the annual mean wage for fashion designers nationwide was $69,270. A news release from the Bureau of Labor Statistics dated March 29, 2013 states that the average mean wage for fashion designers today is $72,620 per year.
It is important to note that many fashion designers are self-employed, but the Bureau does not collect data for these individuals. Based on feedback from industry insiders and published earnings of some of the world's top fashion designers, self-employed designers might earn much more or much less than the national average. Some of nation's top designers earn anywhere from six figures up to millions of dollars each year, while some of the lowest paid designers may earn as little as $15,000 a year.

Another area that might be of interest to aspiring fashion designers is the merchandise display industry. The U.S. is home to 73,490 salaried merchandise displayers, up from 62,580 in 2006. They earn an average mean annual salary of $28,860, up from $26,550 in 2006. The highest paid merchandise displayers earn an average salary of $43,940 yearly and the lowest paid displayers average $17,940 per year.

Minnesota has sizable merchandise display industry as well, even with a drop in salaried professionals between 2006 and today. The state is home to 1,460 merchandise displayers, averaging $29,490 per year. In 2006, the state was home to 1,680 merchandise displayers averaging $28,880 per year. Some of the best opportunities for merchandise displayers can be found in department stores, advertising, public relations and related services, and clothing stores.

Aspiring Minnesota-based fashion designers and other fashion professionals can find job opportunities in many cities across the state. However, some of the best opportunities can be found in the state's principal cities including Minneapolis (population 392,880) St. Paul (pop. 290,770), and Rochester (pop. 108,992). Other cities worth considering have a population over 85,000 and include Duluth and Bloomington.

Although the following cities have a smaller population (over 60,000, but less than 85,000), they may offer opportunities for merchandise displayers, retail managers, apparel production specialists, fashion buyers, and more. Brooklyn Park, Plymouth, St. Cloud, Eagan, Woodbury, Maple Grove, and Eden Prairie are worth looking into.