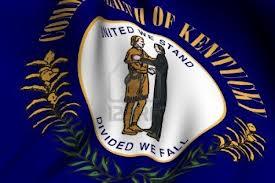 The state of Kentucky hosts a number of truly spectacular events each year. However, the most spectacular of them all is the Kentucky Derby. The Derby, which takes place in Louisville Kentucky at Churchill Downs, is about more than horseracing though. This event (and it's sister event—the Kentucky Oaks) is also about highlighting high-end spring fashions.

Wearing the latest headwear and accessories is equally as important as donning the latest dress styles, suits, and separates. And everyone dresses to impress because they just might find themselves on the front page of the local newspapers, which routinely report the winners in all categories—including fashion! 

Besides hosting the Kentucky Derby, The Bluegrass State hosts several major Fashion Weeks, including Derby City Fashion Week and Waterfront Fashion Week. These Louisville-based fashion events showcase designs from both local designers & boutiques and out-of-state designers. These events also give local models a chance to compete for cash prizes.

These fashion events compliment the fashion scene well, along with the state's retail industry, which attracts designers and retail giants from all over. Easy access to a large selection of retail venues helps the industry rake in well over $50 million a year. Visitors will find everything from consignment shops and independent boutiques to upscale department stores, high-end designer studios, and sprawling malls.

The state's largest cities—Louisville, Lexington, and Bowling Green, are home to so many malls and retail shops, you'll lose count. Just a few include Mall St. Matthews in Louisville, which is home to more than 100 retail stores; Fayette Mall in Lexington, home to 100+ shops, and Greenwood Mall in Bowling Green, home to more than 100 stores.
You can also discover hidden gems in the state's smaller towns like Paducah, with its historic downtown area filled with urban boutiques and vintage jewelry stores, its "LowerTown Arts District," and Kentucky Oaks Mall—the areas largest mall with more than 100 stores. And in Florence, you'll find Florence Mall, home of more than 100 stores and restaurants from Abercrombie & Fitch to Wet Seal.
Besides big events like the Kentucky Derby and Waterfront Fashion Week, and shopping galore, Kentucky is home to several schools that offer top-rated fashion programs. These schools are often listed among the best schools in the region. They can be found in many of the state's largest cities such as Bowling Green and Lexington.
Continue reading to find out which Kentucky schools offer the best fashion programs and where to find them.
Kentucky Fashion Schools
According to the most recent report by the Institute of Education Sciences (IES/2013), Kentucky is home to 76 Title IV degree-granting colleges and universities. The state's small, but quality collection of schools welcomes roughly 277,907 students each year. The state's Title IVs consist of traditional colleges and universities, technical schools, community colleges, and art and design schools that offer everything from Associate degree programs to PhD programs in all areas of study.
Scroll through the list below to review Kentucky's best options for aspiring fashion designers and what they have to offer.
Bowling Green
Western Kentucky University – Degrees Offered: B.S. Fashion Merchandising, Minor in Textiles and Apparel Merchandising, Minor in Consumer and Family Sciences with Design and Clothing coursework, B.S. Interior Design, Minor in Interior Design
Lexington
University of Kentucky - Degrees Offered: B.S. Merchandising, Apparel and Textiles, M.S. in Merchandising, Apparel and Textiles with a focus in or Textile and Apparel Merchandising/Management, Historic Textiles and Costume, Cultural and Social Issues of Dress, Consumer Behavior, or Consumer Textiles/Quality Assurance
Richmond
Eastern Kentucky University – Degrees Offered: B.S. in Apparel Design and Merchandising
Murray
Murray State University – Degrees Offered: B.S. Family & Consumer Science Education with a focus in Textiles and Apparel Production and Analysis, B.S. Interior Design
More Programs to Consider:
Selected Campus Locations:
loading...
Employment and Salary Trends for Kentucky Fashion Designers

The Bureau of Labor Statistics has not reported employment and salary figures for Kentucky-based fashion designers. However, the state is likely home to dozens of salaried designers and hundreds of self-employed fashion professionals. Across the nation, the Bureau projects a 10.4 percent increase in employment for fashion designers for the 2010-2020 decade. Average salaries are on the rise too. In 2006, the annual mean wage for fashion designers nationwide was $69,270. A news release from the Bureau of Labor Statistics dated March 29, 2013 states that the average mean wage for fashion designers today is $72,620 per year.

Many aspiring fashion designers often work in other related careers while developing their own lines, while searching for that perfect design job, or just to get their foot in the door. A promising place to start is in the merchandise display industry. The U.S. is home to 73,490 salaried merchandise displayers, up from 62,580 in 2006. They earn an average mean annual salary of $28,860, up from $26,550 in 2006. The highest paid merchandise displayers earn an average salary of $43,940 yearly and the lowest paid displayers average $17,940 per year.

Kentucky also has a growing merchandise display industry with a population of 1,360 displayers today, up from 950 in 2006. Salaries are on the rise as well. In 2006, Kentucky-based merchandise displayers averaged $22,170 per year. Today, the average salary is $26,970 per year.

Some of the most lucrative positions for Kentucky-based designers can be found in Louisville—the state's largest city, followed by Lexington (second largest), Bowling Green, Owensboro, Covington, and Hopkinsville. Richmond, Florence, Georgetown, and Elizabethtown are also worth exploring.