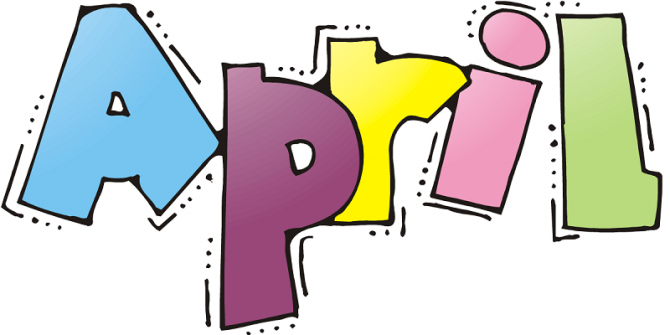 A lot has happened since our last fashion program news report. In just the last few months, at least three renowned New York fashion schools have announced that they will be launching new fashion programs for everyone from beginners to business owners. And just across the border in Canada, a top university is set to launch an innovative fashion degree that will be the only program of its kind in Western Canada. For designers seeking an online option based in the Great White North, a growing career college there says it has a brand new certificate program that can be completed from the comfort of your home in a matter of weeks.
We are pleased to announce that New York School of Design, Fashion Institute of Technology, Parsons The New School, the University of Alberta, and IAP Career College have new fashion programs and all are accepting applications now. Read on.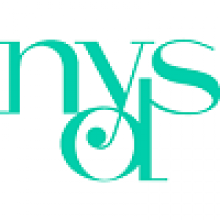 New York School of Design – New York, New York
New York School of Design (NYSD) has launched a revamped fashion program designed for students seeking a faster path to a career in fashion. The new Fashion Design Certificate Program starts this month and it takes just nine months to complete. In addition to an accelerated pace, students can complete the program on a flexible daytime, evening, or weekend schedule. Specializations for the immersive program include Couture Design, Menswear Tailoring, Childrenswear (coming soon) and Handbag Design (coming soon).
Through the capstone program, offered in the third semester of the program, students have three paths to consider: a traditional internship within the industry; creation of a fashion line and business plan with the guidance of a mentor; and advanced study, where students who would like to continue their fashion education will have assistance with their application and portfolio process.
Students in all specializations will have the opportunity to participate in the student exhibition, editorial projects, and a fashion show. According to NYSD President Janet Tsong, NYSD also takes part in New York Fashion Week every year, typically in September, "which is an incredible opportunity" for students to present their collections. Students will also leave the program with a digital portfolio and interview-ready resume.
About NYSD
New York School of Design is fashion focused design school. Located in New York City's Garment District, NYSD provides an inspiring training ground that fosters the development of student's interests and career goals in fashion design. Since its founding in 2005, NYSD has maintained its position as the hub for intensive, hands-on training, and offers accelerated programs in fashion design to students of diverse backgrounds and nationalities.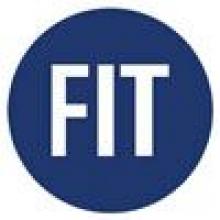 Fashion Institute of Technology – New York, New York
Fashion Institute of Technology (FIT) has launched two new offerings: the Design Entrepreneurs Program and the Beauty Essentials Online Program. The Design program covers Company and Project Formation, Business Foundation, Technology, Critical Thinking, the Global Economy, and Leadership/Interpersonal Skills. Sample courses for the program include Converting Innovation into Value, Social Enterprise, The Business Plan, and Cognitive Entrepreneurship. The program leads to a Bachelor of Science (BS).
The Beauty Essentials Program "provides an in-depth introduction to critical aspects of the beauty and cosmetics industries" and provides students "with the tools and skills" needed to "launch or advance a successful career," says the school. The program includes seven on-demand courses covering topics such as Product Development, Packaging, Marketing and Merchandising, Cosmetics, Fragrance, and Media.
Total length of each course is 2-3 hours, and each course is broken into several shorter modules that students can complete at their own pace. Students who complete the program will receive a noncredit Certificate of Achievement from FIT.
About FIT
Fashion Institute of Technology (FIT) is part of the State University of New York (SUNY) system. Established in 1944, FIT opened with just 100 students. Today, the Institute serves more than 10,000 students and it offers degrees in diverse subjects such as Menswear, Cosmetics and Fragrance Marketing, which are unique to the college, and Fashion Business Management, Visual Presentation and Exhibition Design, and Toy Design, the first of their kind in the country.
Fashion Institute of Technology is accredited by the Commission on Higher Education of the Middle States Association of Colleges and Schools, the National Association of Schools of Art and Design, and the Council for Interior Design Accreditation.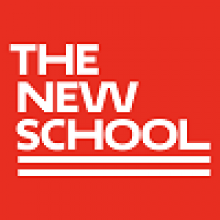 Parsons The New School – New York, New York
A new Master of Fine Arts (MFA) in Textiles will be launching in Fall 2018 at Parsons The New School. Part of the School of Fashion (SOF) at Parsons, the 60-credit, full-time program will prepare students for creative and professional opportunities related to textiles in fashion design, product design, interior design, textiles research, set design, fine arts, architecture, and hybrid fields. Sample courses for the program include Anthropology of Textiles, Atelier, Philosophy of Textiles, Major Studio, History of Textiles, and Textile Industry Partnership. 
Students will have the opportunity to choose a number of electives to enhance their degree and internship opportunities are also available.  
About Parsons The New School
Founded in 1919, Parsons The New School serves thousands of students from the U.S. and around the world. Named the #1 Most International University, the school offers more than 130 degree and diploma programs across five schools including Parsons School of Design, College of Performing Arts, Eugene Lang College, The New School for Social Research, and Parsons Paris.
Parsons and The New School are accredited by the Middle States Commission on Higher Education. Parsons is also an accredited institutional member of the National Association of Schools of Art and Design (NASAD) and the Association of Independent Colleges of Art and Design.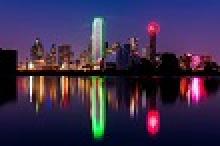 University of Alberta – Edmonton, Alberta, Canada 
University of Alberta (UAlberta) has launched a new Bachelor of Science (BS) in Fashion Business Management that is says is the first such BS program offered in Western Canada. The program is designed for students interested in the business practices connected to the design and production of clothing and textiles. Offered jointly by the Department of Human Ecology in the Faculty of Agricultural, Life and Environmental Sciences (ALES), and the university's School of Business, the four-year program combines studies in business management principles with the theoretical, practical and ethical processes involved in textile and clothing design, production, distribution and consumption. 
Some of the most popular courses in this degree program are Fashion Industries, Textiles and Apparel in the Global Economy, and Retail and Channel Management. Graduates of the program will be prepared for management-level jobs in the fashion industry or to run their own fashion-related businesses. Career options include, but are not limited to, fashion marketing or buying, product development, campaign designing or consultation, operations management, global sourcing and supply chain management, and data analytics. 
Classes for the new BS In Fashion Business Management at University of Alberta will begin September 2018. 
About University of Alberta
Founded in 1908, University of Alberta is one of Canada's largest research universities. When it opened, the school had just 45 students and five faculty. Today, UAlberta serves more than 38,300 students from 148 countries, enrolled in more than 380 undergraduate programs and more than 500 graduate programs, 250 specializations, and 300 research areas. Over 300 extension courses, 40 credentialed programs, and many other career development programs for working professionals are also available.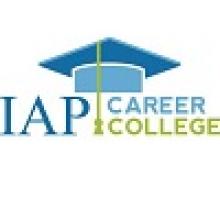 IAP Career College – Calgary, Alberta, Canada 
The International Association of Professions Career College, better known as IAP Career College, has launched a Fashion Designer Certificate Program that can be completed entirely online. The part-time program, which starts this month, covers important principles and practical step-by-step techniques for getting started in a career as a professional fashion designer. Students will learn what a fashion designer does, how to develop the skills needed to succeed in a fashion design career, how to get hired for a job in fashion design, and how to start their own fashion design business and get clients. 
Course topics include An Overview of the Fashion Design Industry, Developing Your Skills, Getting Hired as a Fashion Designer, Starting Your Own Fashion Business, and Marketing Your Designs. The program is self-directed, which means students can study and complete assignments at times that are most convenient for them. However, the part-time program has a recommended completion date of six weeks from the start of the program. Though six weeks is the recommended completion time, the school says students may choose to complete the Fashion Designer Certificate Program in as few as four weeks or as long as 12 weeks, depending on their schedule. 
About IAP Career College
IAP Career College is a division of FabJob Inc. a leading publisher of career guide books on how to get started in a dream career. The school offers online certificate courses and maser professional certification in areas ranging from book publishing and genealogy to business consulting and event planning. Established online in 1999, the parent of IAP Career College was named "the #1 place to get published online" by Writer's Digest. FabJob's company and career guides have been featured in media ranging from ABC to Oprah's newsletter and major news sites ranging from CNN to the Wall Street Journal online.