The Fall 2017 semester promises to be an exciting time for dozens of fashion students around the world. This is especially true for those who will be among the first to enroll in a number of new fashion programs offered across the country. Arizona State University's new BA in Fashion program, offered through the School of Art and Herberger Institute for Design and the Art, has welcomed its very first students, and classes for SUNY Korea's new AAS programs in Fashion Design and Fashion Design Business began August 25. 
Other new programs already underway (or entering their second year) include NYU Stern's Fashion & Luxury MBA program, Portland Fashion Institute's  Apparel Designer, Apparel Technical Developer, and Apparel Entrepreneur certificate programs, Rutgers' MS in Business of Fashion, and the innovative AAS in Fashion Design (FDAAS) at Metropolitan Community College.
Applications for 2018 are being accepted for all programs, so apply now if you're interested! 
A few other new fashion programs have settled into the scene as well and one brand new fashion certificate program (offered at a top private art school) promises that it won't break the bank. We are happy to announce that Memphis College of Art, Academy of Art University, and SUNY Ulster are accepting applications for 2018 for their new programs, so read on.   
Memphis College of Art – Memphis, Tennessee 
Memphis College of Art (MCA) has teamed up with the Memphis Fashion Design Network to launch a brand new Fashion Design Certificate Program. This is the first certificate program offered by the school.
The 9-month intensive program begins September 25, 2017 and will provide the concepts and skills needed to "make your designs runway ready," says MCA. From September through May, students will take "seven concentrated courses" to hone their skills and "master the essentials of fashion design," from sketching concepts to "professional finishes, and everything in between." The curriculum consists of seven core courses including Draping Textiles, Fashion Illustration, and Flat Pattern Techniques to be taken this fall, and Fashion through the Ages, Concept to Collection, Professional Finishes, and The Business of Fashion to be taken Spring 2018. 
At the end of the program, MCA fashion students will have the opportunity to submit a mini-collection for consideration in Memphis Fashion Week. Upon completion of the program, graduates will receive a Fashion Design Certificate. Tuition for the program is just $2,650, with special discounts on Master Classes and other offerings. 
Memphis College of Art was established in 1936 as Mid-South School of Fine Arts. The name was changed to The Memphis Academy of Arts that same year, then to Memphis College of Art in 1985. This school, which offers more than a dozen programs leading to a degree, serves 400-450 students from 25 states and five foreign countries. 
Memphis College of Art is accredited by the Southern Association of Colleges and Schools Commission on Colleges (SACSCOC) and National Association of Schools of Art and Design (NASAD).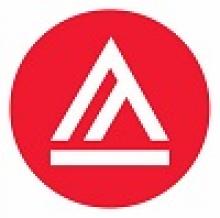 Academy of Art University – San Francisco, California 
In response to a growing market demand for textile, surface and graphic print designers, the School of Fashion at Academy of Art University has created associate, undergraduate and graduate degrees in the specialized field of textile design. Per the School, the three new degrees focus on "comprehensive design development to empower the next generation of designers and prepare them for careers in a global industry." Recently certified by the National Association of Schools of Art and Design (NASAD), the programs require 60 units of study for the AA degree, 132 for the BFA and 63 for the MFA. 
Sample courses for the AA include Introduction to Fashion, Fashion Sewing Techniques, Drawing for Fashion, Color Concepts for Fashion, Applied Textiles, Introduction to Knitwear, and Designing Careers. Sample BFA courses include titles such as Silkscreen, Fashion Drawing, Construction/Draping, Flat Pattern, Graphic Design in Fashion, Applied Textiles, Book Arts, Fashion Design, and Tambour Beading. MFA students will take advanced courses in Fashion Design, Applied Textiles, and Digital Design for Fashion. Advanced elective options, directed study, and Professional Practices & Portfolio for Fashion are also part of the curriculum. 
Established in 1929, Academy of Art University is the first art university to be invited to showcase student work at New York Fashion Week biannually. The school, which serves more than 9,000 students from over 112 countries, offers dozens of undergraduate degrees and certificate programs, and more than 20 graduate art degree programs. 
Academy of Art University is regionally accredited by the WASC Senior College and University Commission (WSCUC). It is also accredited by the National Association of Schools of Art and Design (NASAD) to offer degrees of Associate of Arts, Bachelor of Arts, Bachelor of Fine Arts, Master of Fine Arts, Master of Arts, and Certificates. Note that accreditation for individual schools (the Schools of Acting, Architecture, Writing for Film, etc.) varies.   
State University of New York (SUNY) Ulster, Stone Ridge, New York 
SUNY Ulster launched a new associate's degree program in Fashion Design for Fall 2015 in response to demand from students, the community and employers in the industry. Per the school, "the program incorporates artistic, technical and theoretical elements into a practical approach to the Fashion Design industry." The 60 to 63 credit hour curriculum also "teaches the importance of critical thinking and communication, as well as the historical, socio-economic and environmental context of fashion. 
The program will provide students with "foundation courses in apparel drawing and design, draping and flat pattern making, garment construction, design presentation, computer aided design and costume history that will prepare them for further academic study or for employment." The Fashion Design program has articulation agreements with Marist College and SUNY Oneonta for students interested in transferring to earn bachelor's degrees. 
SUNY Ulster opened in 1963. The school's first class of less than 50 students graduated two years later. Since then, SUNY Ulster has conferred more than 14,000 degrees and has served over 400,000 students through its credit and noncredit courses. SUNY Ulster is accredited by the Commission on Higher Education of the Middle States Association of Colleges and Schools.