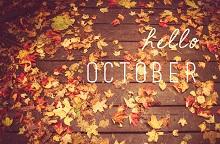 The fall semester is underway with a number of brand new Fashion programs in session across the country. Memphis College of Art's 9-month intensive Fashion Certificate program kicked off September 25, while SUNY Ulster welcomed its first Fashion Design AS students just weeks ago. Portland Fashion Institute (PFI) launched three new certificate programs—Apparel Designer, Apparel Technical Developer, and Apparel Entrepreneur, and Fashion Institute of Technology (FIT) became the second State University of New York (SUNY) institution to offer degree programs at SUNY Korea in Songdo. 
And then there's Arizona State University (ASU), which launched its first Fashion major through the School of Art, and NYU Stern, which introduced a focused one-year program dubbed the Fashion & Luxury MBA. 
Excited? Well, hold on to your hat because the excitement has just begun! We have just discovered two new programs for artists who are interested in learning about the business side of fashion or for designers who are passionate about sustainability. 
We are happy to announce that LIM College and Saint Laurent Paris have launched two new fashion programs that are making big headlines. Enjoy!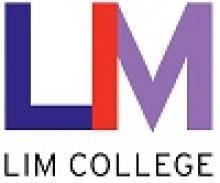 LIM College – New York, New York
LIM College now offers a Master of Professional Studies (MPS) in Global Fashion Supply Chain Management. The program was created for designers interested in pursuing a career in supply chain management and analytics, importing, distribution, or logistics. The curriculum for the program covers areas such as supply chain fundamentals, logistics, global sourcing, change management, e-commerce strategies, analytics, and project management. Sample courses include The Relationship Between Fashion and Supply Chain, Global Business Management, Exercising Influence in Organizations, Strategic Sourcing Solutions, and Supply Chain from an E-Commerce Perspective. 
Students in the 30 credit-hour program may have the opportunity to study abroad in places such as Paris (Paris School of Business), several cities in Asia, Florence or Rome, Italy, London, or Amsterdam. 
LIM College ("where business meets fashion") was founded by Maxwell F. Marcuse in 1939 as the Laboratory Institute of Merchandising (LIM). The school, which became LIM College in 2009, is home to 1,500 students enrolled in a 12 degree programs in multiple areas of fashion through four departments. Just a few offerings include the Fashion Marketing MPS, Fashion Media BA, International Business BS, and the Visual Merchandising BBA. 
LIM College is accredited by the Middle States Commission on Higher Education (MSCHE) and the school's business degree programs (associate degrees, bachelor of business administration, and the bachelor of professional studies) are accredited by the Accreditation Council for Business Schools and Programs (ACBSP). LIM College's Master of Professional Studies (MPS) degree programs do not require ACBSP accreditation.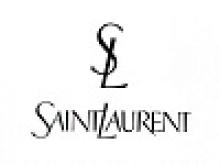 Saint Laurent Paris – Paris, France 
In partnership with Institut Français de la Mode (IFM) and Ecole de la Chambre Syndicale de la Couture Parisienne (ECSCP), the school Yves Saint Laurent attended, Saint Laurent has just kicked off a new program called the Couture Savoir Faire Training Program. Per the Hollywood Reporter, "the aim of the program is not just to hone couture techniques, but also to emphasize sustainability and innovation, two causes near and dear to Saint Laurent's parent company, Kering, specifically president Francois Henri Pinault." 
The six-month program will be held at Saint Laurent headquarters, IFM, and ECSCP. Students can expect to receive mostly hands-on training, as just 25 days of courses will be held at IFM and ECSCP. Students will spend the rest of their time at Saint Laurent working with a team that operates under director Anthony Vaccarello. 
At the end of the program, students will present a special project before a jury of Saint Laurent staff and school faculty. The program, which launched in September, ends in March 2018. 
Institut Français de la Mode (IFM) was founded in 1986. The institute offers "a broad range of activities" including postgraduate academic programs, executive education, and expertise in areas such as textile, fashion, luxury and design industries. 
Ecole de la Chambre Syndicale de la Couture Parisienne (ECSCP) was founded in 1927 by the Chambre Syndicale de la Haute Couture. The school, which has a strategic alliance with IFM, offers certificates and degrees in Fashion Design and Technique, Design, Draping & Patternmaking, Luxury Products Retail, and more.