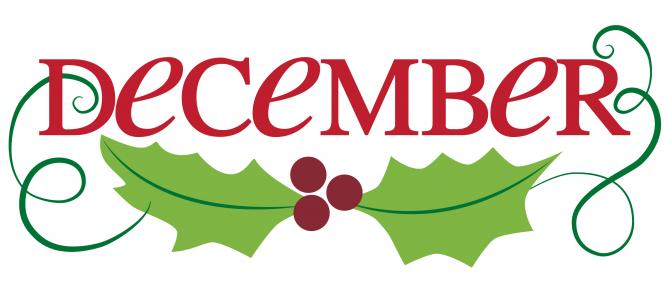 2017 has been a remarkable year for fashion programs, with dozens of schools around the world launching exciting new offerings from a Bachelor of Arts (BA) in Fashion to a Fashion Doctorate. And with mere weeks left in the year, there's still much more to come. First, the world's most iconic luxury fashion brand and the best fashion institute in Italy have teamed up to develop a unique master's degree program designed to produce leaders in the world of retail.
Next, one of the largest magazine publishers on the planet has a fashion school that just celebrated the one-year anniversary of its new BA degree in a growing area of fashion. Finally, aspiring designers can now learn the legal ins and outs of fashion at one of the world's most prestigious law schools.
We are pleased to announce that Gucci and Polimoda, Conde Nast College of Fashion & Design and Fordham University School of Law have launched several fashion programs that promise to bring something unique to the world of fashion education in 2018!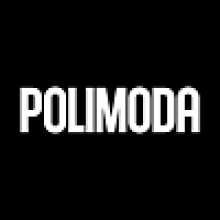 Polimoda - Florence, Italy 
Polimoda, Italy's top fashion institute, is launching a new master's program in partnership with the world's most recognized luxury fashion brand—Gucci. The program, titled Fashion Retail Management, is supported by top managers from Gucci's Florentine house, who will give presentations relating to retail management, finance, merchandising, marketing and communications, visuals, and store operations. Per Polimoda, the program highlights two main projects, a Mid-term Project and a Final Project, "which will form part of their portfolio that can then be used when applying for internship and job opportunities." 
The program also highlights "unprecedented access within the core industry," access to international guest lectures, and field trips within the Gucci network, including a flagship store. Some of the most promising students will have the opportunity to complete an internship at Gucci. Upon graduation, some individuals will obtain a position within the luxury brands network. 
Whether they are hired at Gucci or another iconic brand, graduates of the nine-month program "will be equipped to take up managerial roles in the fast-evolving retail business of international luxury brands." 
The Gucci, Polimoda Fashion Retail Management program is set to start in April 2018. 
Founded as Politecnico Internazionale della Moda in 1986, Polimoda offers undergraduate, master's and short fashion programs to more than 1,200 students from 60 different countries. Program offerings include Fashion Design, Fashion Technology, Leather Technology, Collection Design, Accessories Design, Business of Fashion, Luxury Business, Fashion Brand Management, Fashion Art Direction, Fashion Media and Digital, Fashion Cosmetics and Fragrances, and Creative Direction, to name few.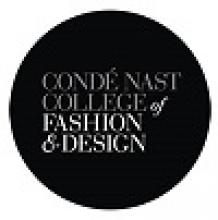 Condé Nast College of Fashion & Design – London, UK
Condé Nast College of Fashion & Design (CNCFD) has a new program designed to prepare students to compete in one of the fastest growing fields in the fashion industry—Fashion Communication. The BA (Hons) is a two-year program that recently celebrated its one-year anniversary. Students in the new program will study a range of subjects including Branding, Business, Digital Marketing, Fashion History, Journalism, Media, PR, Styling, and Visual Communication. 
Launched in October 2016, the intensive, fast track BA (Hons) in Fashion Communication is one of the most exciting additions to CNCFD's growing collection of programs. The school also offers a yearlong Vogue Fashion Foundation Diploma, a ten-week Vogue Fashion Certificate, a four-week Vogue Summer Intensive, a weekend Miss Vogue program, and weeklong programs in Fashion Business, Fashion Styling and Fashion Journalism. The Vogue Fashion Foundation Diploma will run alongside the BA, giving students an opportunity to advance from one program to the other. 
Graduates of the program will be "capable, job-ready individuals with strong transferable skills and a comprehensive understanding of how the fashion business really works," says the school. The Fashion Communication program is validated by the University of Buckingham and it is currently accepting applications for October 2018. 
Established in 2013, Condé Nast College of Fashion & Design operates from the heart of one of the world's most exciting fashion capitals—Central London. Courses are taught by experts from the worlds of fashion and style & luxury in "leading edge" facilities with access to outstanding resources. CNCFD is accredited by British Accreditation Council (BAC) and the Quality Assurance Agency for Higher Education (QAA).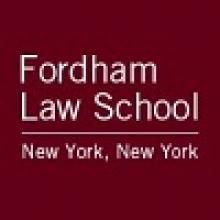 Fordham University School of Law – Bronx, New York
Fordham has launched a Master of Studies in Law (MSL) in two fields—Corporate Compliance and Fashion Law. The programs were developed based on the idea that workplaces today want professionals with a broad knowledge base, including the legal side of many industries. 
The first degree of its kind, the MSL in Fashion Law is well underway with an already completed Fashion Law Institute Fashion Law Summer Bootcamp. Students in the advanced degree program will explore an array of key topics including Intellectual Property Protection, Ethics of Innovation, Growing a Global Brand, Licensing, Employment, Worker and Consumer Safety, Modeling, Retail, Real Estate, Contracts, Gender Normativity, Environmental Sustainability, International Economic Development, and Wearable Technology. 
The minimum 30 credit hour program requires Fashion Law, U.S. Law and Institutions, Fashion Ethics, Sustainability, and Development, Fashion Law and Finance, Fashion Licensing, Fashion Modeling Law, Fashion Retail Law, and Fashion Law Practicum. Students will also choose elective courses from the regular law school curriculum. In the final semester of the program, students will complete a three-credit Capstone/Thesis. Note that individuals who complete the Fashion Law Bootcamp are exempt from the programs' three-credit Fashion Law requirement.  
Per the school, graduates of the MSL in Fashion Law will develop "skills that ensure they can excel as fashion industry professionals who are able to make timely decisions and operate successfully on a daily basis within an international network of laws and regulations." Should a graduate start their own business, they will also have the skills needed to protect their business.  
The application period for Fall 2018 admission opened September 1, 2017 and runs through June 2, 2018. 
Founded in 1905, Fordham University School of Law offers three law degrees—Juris Doctor (JD), Master of Laws (LLM), and Doctor of Juridical Science (SJD), as well as one degree for non-lawyers—the MSL. The school houses 17 centers and institutes and has more than 17,000 active alumni practicing in all 50 U.S. states and in 75 foreign countries. Fordham University School of Law is approved by the Council of the Section of Legal Education and Admissions to the Bar of the American Bar Association and is a member of the Association of American Law Schools.