What do Fashion House Managers do? Where do Fashion House Managers work? FS takes a look: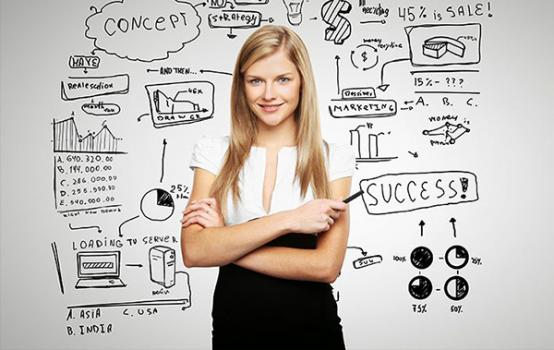 About Fashion House Manager:
From Chanel to Christian Dior to Gucci to Jean Paul Gaultier, working at a top fashion house is a dream for many designers. Becoming a manager for a fashion house is an even bigger aspiration. Becoming a fashion house manager is possible, but you will have to put in the time working your way up from intern to assistant to designer to assistant manager to fashion house manager. In some cases, you will have to work your way up through more levels than this. At the end of the day, most fashion house managers say it's well worth the climb.
Fashion House Manager Job Description:
Fashion house managers oversee teams of designers, manage other staff members, maintain business operations, and work with clients. Fashion house managers typically work long hours, travel extensively, and attend fashion shows frequently. Fashion house managers work in fashion houses from the U.S. to France to Italy. Some of the most popular ones include Dolce & Gabbana, Stella McCartney, Versace, Alexander McQueen, Donna Karan, Michael Kors, Yves Saint Laurent, Burberry, and Issey Miyake, to name a few.
Becoming a Fashion House Manager:
A degree in business administration, fashion management, fashion design, fashion merchandising, or fashion retailing is required for entry into this field. Some houses may require an advanced degree. In addition to a degree, you'll need excellent sales, communication, and organization skills as well as 3-5 years of solid experience managing a fashion house or similar environment.
Fashion House Manager Salaries:
Salaries for fashion house managers depend on the designer. You can expect to receive a handsome salary and perks if you work for Gucci, Chanel or other coveted houses. However, even if you work for a mid-level designer, you can still earn a decent salary and the perks (free fashion shows, parties, etc.) are a given. The highest paid fashion house managers may earn six figures per year, while the lowest paid may earn less than $25,000 per year.
Job Trends for Fashion House Manager:
The Bureau of Labor Statistics does not report job outlook information for fashion house managers. It does offer information for fashion designers and retail managers. Employment of fashion designers is expect to average 1 percent for the 2008-2018 decade, while employment of retail managers is expected to grow by 5 percent.