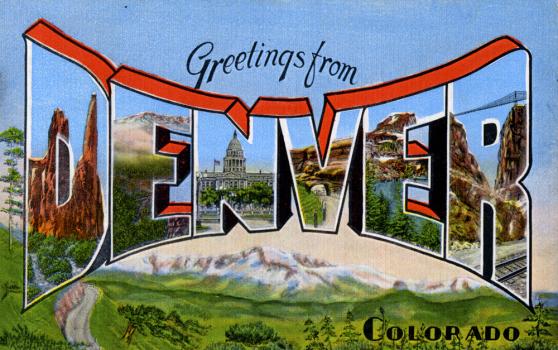 The Denver Fashion Scene
Denver's fashion scene is all about upscale, designer fashions. The city is home to one of the busiest shopping districts in the state—Cherry Creek Shopping District. This shopping "center" has 169 shops including a mix of upscale retailers such as Neiman Marcus, Burberry, Louis Vuitton, Ralph Lauren, and Tiffany & Co., and independently owned boutiques. Downtown Denver is home to a number of high-end retailers as well, but this pedestrian mall of more than 300 retailers has something for all budgets. You can find everything from Ann Taylor to Banana Republic to H&M here.
Denver—the largest city in Colorado, is also home to a number of fashion events that take place monthly, seasonally, or annually. The biggest event is the Denver Style Expo, which features multiple runway shows, the Denver Style Awards, and exhibitors from around the world. Fashion designers, stylists, manufacturers, salons, jewelry designers, modeling agencies, vintage shops, and many others are on the roster. This is the perfect opportunity for aspiring designers and merchandisers to rub elbows with hundreds of major players in the industry.
Denver also offers other opportunities for fashion designers and fashion merchandisers. The opportunity to study and train here is available at area schools such as Rocky Mountain College of Art + Design (RMCAD) and the Art Institute of Colorado. 
Career Opportunities & Employers in Colorado:
Many Denver fashion designers and fashion merchandisers work in retail, but they also work in other areas of fashion. Fashion designers can also find employment opportunities in textile design, technical production, apparel design, pattern making, and administrative sales in the textiles industry. Fashion merchandisers may also find work in promotions, buying, and visual merchandising.
Employment opportunities can be found in department stores, retail shops, textile manufacturing facilities, production studios, design studios, and corporate offices. Design and retail opportunities can be found in the city's major shopping districts. Production (and design) jobs can be found just about anywhere in the city from office parks to industrial design centers.
Colorado Fashion Schools & Programs:
The state of Colorado is home to 83 colleges and universities. In Denver, Rocky Mountain College of Art + Design (RMCAD), the Art Institute of Colorado, and Emily Griffith Technical College are top choices for aspiring fashion designers and fashion merchandisers. Rocky Mountain College of Art + Design offers a degree in fashion design, along with several fashion shows each year that help promote student work.
The Art Institute of Colorado offers a Bachelor of Arts in Fashion Design, a Bachelor of Arts in Fashion Retail Management, and a diploma in fashion retailing. Emily Griffith Technical College offers a number of unique programs for aspiring designers as well. Students can study apparel alterations, apparel pattern design, or fashion design.
Employment and Salary Trends for Colorado:
The state of Colorado is home to around 100 salaried fashion designers. Many others are self-employed. Seventy percent of the states designers live in Denver and they earn an average of $65,910 per year. Overall, fashion designers average around $61,160 per year. The lowest paid fashion designers average $32,150, and the highest paid salaried designers average $124,780 per year. Self-employed designers can earn much more—even millions per year.
Figures for fashion merchandisers have not been reported, but a significant part of the job involves creating window displays and managing the overall look and feel of stores. There are 1,250 merchandise displayers in the state of Colorado. More than 900 live in Denver.
Across the nation, employment of fashion designers is expected to grow by one percent between 2008 and 2018. For more information about the fashion design and fashion merchandising industry, visit the Bureau of Labor Statistics at bls.gov.
Bureau of Labor Statistics Data
| | Number of jobs | Mean hourly pay | Mean annual pay | Job Outlook |
| --- | --- | --- | --- | --- |
| Fashion Job | | | | |