What do Fashion Consultants do? Where do Fashion Consultants work? FS takes a look: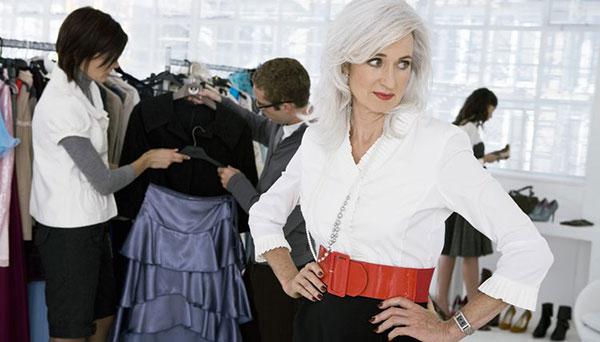 About Consultant:
A consultants primary function is to help companies improve performance and profits in order to remain competitive in any given industry. Also called management consultants or management analysts, consultants have extensive experience and expertise in the industries they serve. Consultants working in the fashion industry may offer their expertise to everything from retail chains to textile companies.
Consultant Job Description:
Consultants use their knowledge and expertise of the industries they serve to help companies improve in the areas of productivity, organization, and profits. A company might hire a consultant to work with them during the building phase or after several years of lackluster performance or growth. A consultant may enter a company and reorganize it from top to bottom—all to increase profits.
Some consultants work independently, while others may work for an consulting agency that employs hundreds, if not thousands, of other consultants. Consultants in the fashion industry work in all areas from A-Z. Just a few include apparel manufacturing, textiles, retail chains, high-end boutiques, design studios, and major brands. Consultants may also work for independent designers, even famous ones.
Becoming a Consultant:
A degree in fashion design might not be enough to become a consultant in this industry—especially if you plan to work for a top corporation. However, a fashion degree is a great start. Many employer's also prefer a master's degree in business administration in addition to experience and an undergraduate degree in your field of expertise. If you do land a position in the industry with a bachelor's degree, it will likely be an associate position or research analyst position. It may take several years to be promoted to consultant.
Consultant Salaries:
When it comes to earnings, the sky is the limit for consultants, including fashion consultants. However, how much you make will depend on a variety of factors such as specific expertise (retail, textiles, high-end brands), experience and education, size and type of employer, and geographic location. Overall, consultants earn some of the highest average salaries in the nation. For example, a consultant living in Los Angeles averages around $91,600 per year, while Boston consultants average around $102,250 per year. In Cleveland the average is $82,590 and in Boulder the average is $78,080.
According to the Bureau of Labor Statistics, consultants averaged $73,570 in May 2008. The middle 50 percent earned between $54,890 and $99,700 and the highest 10 percent earned more than $133,850. The lowest 10 percent earned less than $41,910. It is important to note that these are only averages and some of the highest paid consultants earn $200,000 or more per year.
Job Trends for Consultant:
Aspiring consultants have a fantastic future ahead of them in terms of job growth. Employment of consultants is expected to grow 24 percent for the 2008-2018 decade. This means, the talent pool is expected to increase from 746,900 workers to 925,900 by 2018. According to the Bureau, this is much faster than the average for all occupations. Job opportunities are greatest at large consulting firms as well as small consulting firms that specialize in one area.