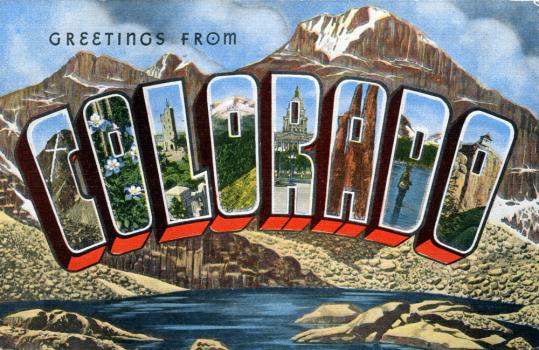 Overview
Colorado is more famous for skiing than fashion, but the state still has much to contribute to the industry. The state is home to a large number of boutiques and premier malls such as Cherry Creek Shopping Center in Denver (over 160 shops), Park Meadows in Lone Tree (185 fine shops and restaurants) and Flatiron Crossing in Broomfield (over 200 shops). Because there are so many malls and boutiques here, fashion designers and fashion merchandisers in training have plenty of opportunities to scope out the latest styles and closely follow trends.
Denver, Colorado Springs, San Antonio, Aurora, and Lakewood are the top cities for fashion, so employment opportunities in these areas are plentiful. Major cities such as these also offer opportunities for designers and merchandisers to take part in a number of fashion events such as Aspen Fashion Week and Denver Style Expo. Students can take part in a number of fashion events hosted by the Rocky Mountain College of Art + Design (RMCAD).
If you want to work for a major designer, boutique or retail shop, or you want to start your own line, you can certainly do it in Colorado, but you'll need talent and training to compete. Fortunately, Colorado is home to several schools that offer quality fashion design and fashion merchandising programs. You may complete some programs in as little as two years, while others may take four to five years.
Career Opportunities & Employers in Colorado:
Colorado fashion designers wear many hats. They manage their own lines, they work for larger design houses, they work for apparel manufacturers or they work for apparel, piece goods, and notions merchant wholesalers. Colorado fashion merchandisers work in product development, production, marketing, and sales. Many also work in visual merchandising for retail stores or studios. Fashion design and merchandising graduates can find work across the state, but most opportunities are available in major cities such as Denver, Colorado Springs, Aurora, Fort Collins, Lakewood, Thornton, Pueblo, Arvada, Westminster, and Centennial.
Colorado Fashion Schools & Programs:
The National Association of Schools of Art and Design accredits approximately 300 postsecondary institutions with programs in art and design. Colorado is home to a handful of schools that award degrees in fashion design and fashion merchandising. Rocky Mountain College of Art + Design (RMCAD) and The Art Institute of Colorado are the most popular. Both schools are located in Denver.
To get started on a career in fashion design or fashion merchandising, enroll in a fashion design or fashion merchandising degree program. Some schools may offer an apparel design degree, an apparel design and development degree, or fashion and textile management degree. Please review all degrees and requirements to make sure you have chosen the right program for your career goals. If you are interested starting your own business, consider combining your degree with a business or marketing degree.
Most universities offer marketing and business degrees, while most art and design schools do not. You may choose to take business courses at another school while completing your fashion program or you can wait until you have completed your degree to enroll in a full-time business or marketing degree program.
For more information about the fashion design and fashion merchandising industries, visit the Bureau of Labor Statistics at Bls.gov.
Employment and Salary Trends for Colorado:
Colorado is home to 100 salaried fashion designers and possibly hundreds more that work independently. The state is also home to 1,250 salaried merchandise displayers.  The Bureau of Labor Statistics has not reported employment and salary figures for fashion merchandisers, but a significant part of the job involves working with window and store displays.
Overall employment in the fashion industry is expected to grow by one percent for the 2008-2018 decade. Job growth has in Colorado seems to be higher than the national average. In 2006, the state was home to around 40 fashion designers and 920 merchandise displayers. Sewing and cutting jobs may decline as more and more designers and brands choose manufacturing companies overseas. However, employment of fashion designers is stable because many firms prefer to keep design work in house.
As of May 2008, the mean annual wage for fashion designers overall was $61,160. In Colorado, the average salary was $65,280, making it one of the highest paying states for fashion designers. In 2006, fashion designers here earned only $58,690. Nationwide, the lowest paid fashion designers earned an average annual salary of $32,150 and the highest paid fashion designers earned $124,780 per year. Because many fashion designers are self-employed, salaries may vary greatly. It's not unusual for a top fashion designer to earn millions per year.
Bureau of Labor Statistics Data
| | Number of jobs | Mean hourly pay | Mean annual pay | Job Outlook |
| --- | --- | --- | --- | --- |
| Fashion Job | | | | |