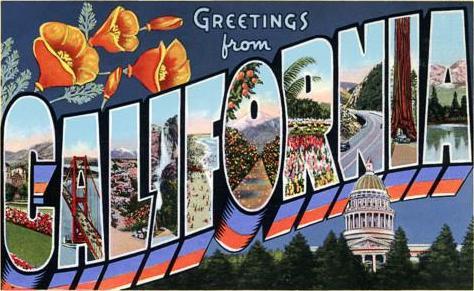 Overview
The state of California is home to nearly 4,000 fashion designers, hundreds of retail shops, and so many fashion houses you'll lose count. It's easy to understand why California is one of the world's top fashion centers. Cities such as Los Angeles and San Francisco have contributed much to fashion industry. Los Angeles and Hollywood introduced the world to glamour, while San Francisco made eclectic cool. Cities such as San Diego and San Jose may be on the casual side, but the looks are always trendy.
If you're into fashion and you want to make a career of it, California offers more than lessons in style. The state is also home to dozens of schools that can teach you how to re-create the styles you see all around you—from scratch. These schools can also help you develop your own style.
Aspiring California fashion designers and fashion merchandisers can also benefit from:
Living in the number two state for fashion designers and merchandisers (New York is number one).
Access to world-renowned design schools, which are responsible for producing some of the world's top fashion merchandisers, consultants, and buyers.
Significant employment and salary growth in the industry.
Career Opportunities & Employers in California:
California's fashion designers may have their own line, they may work for other designers, they work for apparel manufacturers or they work for apparel, piece goods, and notions merchant wholesalers. Fashion merchandisers work in product development, production, marketing, and sales. Many also work in visual merchandising for retail stores or fashion houses. Fashion design and merchandising graduates can find work across the state from Beverly Hills and Downtown Los Angeles to San Francisco's Garment District to San Diego's Gaslamp District.
California Fashion Schools & Programs:
The National Association of Schools of Art and Design accredits approximately 300 post-secondary institutions with programs in art and design. Many are located in the state of California and most award degrees in fashion design and fashion merchandising. Aspiring fashion designers and merchandisers living in California will have access to renowned schools such as the Fashion Institute of Design & Merchandising (FIDM), Los Angeles, Orange County, San Francisco, San Diego and California College of the Arts (CCA), San Francisco & Oakland. Other California schools that offer fashion design and fashion merchandising programs are: 
California State University, Long Beach
California State University, Los Angeles
California State University, Northridge
California State University, Sacramento
Otis College of Art and Design, Los Angeles
San Francisco State University, San Francisco
University of California, Davis
University of California Los Angeles (UCLA), Los Angeles
If you're interested in a career in fashion design or fashion merchandising, you can get started by enrolling in a fashion design or fashion merchandising degree program. If you want to start your own business, consider combining your degree with a business or marketing degree. Most universities offer marketing and business degrees, while most art and design schools do not. You may choose to take business courses at another school while completing your fashion program or you can wait until you have completed your degree to enroll in a full-time business or marketing degree program.
For more information about the fashion design and fashion merchandising industries, visit the Bureau of Labor Statistics at Bls.gov.
Employment and Salary Trends for California:
Besides New York, California is home to more fashion designers and fashion merchandisers than any other state in the U.S. California is also one of the top states for textiles and apparel manufacturing. In fact, forty-four percent of the jobs in these fields are in California, Georgia, and North Carolina.
As of 2009, 3,990 fashion designers worked in design, consulting, apparel manufacturing, and other professions in the state of California. This figure is higher than 2006, when the fashion designer population was 3,550. Employment and salary figures for fashion merchandisers have not been reported by the Bureau of Labor Statistics, but a significant part of the job involves working with window and store displays. There are close to 9,000 merchandise displayers living in California.
Overall, employment in the fashion industry is expected to grow by one percent for the 2008-2018 decade. Sewing and cutting jobs may decline as more and more designers and brands choose manufacturing companies overseas. However, employment of fashion designers is stable because many firms prefer to keep design work in house.
As of May 2008, the mean annual wage for fashion designers nationwide was $61,160. The lowest paid fashion designers earned an average annual salary of $32,150 and the highest paid fashion designers earned $124,780 per year. California fashion designers averaged $72,500 in 2009, up from $68,290 in 2006. Because many fashion designers are self-employed, salaries may vary greatly. It's not unusual for a top fashion designer to earn millions per year.
Bureau of Labor Statistics Data
| | Number of jobs | Mean hourly pay | Mean annual pay | Job Outlook |
| --- | --- | --- | --- | --- |
| Fashion Job | | | | |