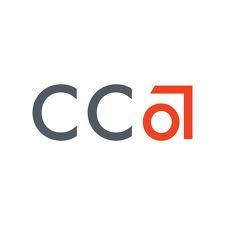 California College of the Arts' Fashion Design Program is an idea-driven, craft-based course of study.  The program offers aspiring designers the chance and the tools to tap into their own creativity, to bring their vision to life in their design.  Students learn all aspect of what goes into the design process, and are given the skills required in the 21st Century.  The Fashion Design program includes hands-on experience in state-of-the-art studios on campus, as well as a wide array of internship opportunities.
The program culminates with a fashion show where students display their designs and are juried by industry professionals.
We talked more about what goes into turning out future designers, with  Amy Williams, Chair of CCA's Fashion Design program.
(This interview was conducted via email & edited for length & clarity).
FS:  Please give us some highlights of your Fashion Design program:
CCA:  We teach students to design considering all aspects of the design process - starting with concept building through materials and silhouette, shape and form but during the development, we ask students to consider environment, community, ethics and craftsmanship. Our alumni are well trained to think holistically and apply very strong design strategic thinking to industry and artisan product creation.
FS:  What is the breakdown of classroom vs hands-on studies?  Are internships also a part of the program?
CCA:  Our curriculum is focused on making - it is hands on studio practice. The back up to this is seminar coursework that adds to the foundation of strong conceptual idea development and multi-disciplinary problem solving.
Internships: we have a few structured ongoing internship relationships but each internship opportunity is awarded by student merit and interest. Our internship reach is vast and as varied as our students: from Athleta, POP Outerwear and Mountain Hardwear to NICE Collective, Derek Lam, Thom Browne, Badgley Mischka and Abercrombie & Fitch and TARGET. This names just a few!
FS:    To what degree is it beneficial for students to have existing knowledge of fashion or design?  And, which skills do you consider to be most critical for a career in fashion?
CCA:  There must be desire and curiosity to learn MORE about design and materiality as related to fashion and industrial design soft product. It is imperative to understand shape and form, be able to communicate this through hand and computer illustration as well as to build products 3 dimensionally - this can mean pieces of products as well as whole products depending upon the area of market the designer aligns with.
FS:   How has technology changed the fashion business and how does your program address these demands academically?
CCA:  We are constantly looking to push the boundaries of innovative product creation. Our students have a variety of machinery, software and tools at their fingertips to investigate form and structure with. We go beyond the single needle sewing machine!  Our industry has adopted much computer aided "design" software however these tools are more managerial for tech packets, pattern grading/marker, rather than design development tools. Printing processes have been sped up and new inks/methods are being used in textiles to help designers with smaller minimums and specialty products, though again it is more on the edge of fashion, more to the center of textile application.
FS:  Where do you see job opportunity for graduates now?
CCA:  I feel that the global industry has expanded which allows graduates to practice literally from all corners of the country and globe. There are more opportunities today to build products that can "help" and I feel therefore that designers are able to now design products that they themselves wish and will use. Aspirational "Couture" or high end fashion houses are no longer the ONLY place to find great fashion design and we find many students have no desire to approach these arenas.
FS:  Do you think there is an overall increasing or decreasing need for people in the fashion industry?
CCA:  There are new and different needs - 20 years ago there was no such thing as a TECH Designer - a whole new area of the industry grew with the expansion in overseas manufacturing. Understanding talents and skills will help graduates find their best jobs. There are more internships now than ever before but that said, there are fewer associate/assistant jobs compared to the internship opportunities, so there will need to be a shift in training vs hiring soon.
FS:  Describe your annual fashion show and other opportunities for aspiring designers to exhibit their talents
CCA:  Each of our senior level students who has satisfactorily completed all their requisite design courses enters senior thesis course work fall term as a senior student. These students each have equal unbiased opportunity to build a body of cohesive work through the school year with critique and mentorship. The work is presented to a professional jury in spring and this work is then edited for potential entry in the annual fashion show. Our show presents the juried work as mini collections - each student to date has had a hand in choosing the professional models, the hair and make up styling as well as the music that highlights each student capsule. Each student is in charge of accessorizing, styling and presenting their vision in 3D. The show is a loud, fun, creative, exciting event for the college, student designers, industry, family and friends. We sell out each year, have fantastic sponsorships and great community enthusiasm for a high quality fashion event. This event often paves the way for students with job offers and other opportunities!
FS:  What do students in your program cite as the "best" parts of the fashion program at CCA?
CCA:  We stress individuality - I would imagine that as the alumni reflect back on their education career, they would state that the fact that they could follow their idea from start to finish with support and push from their varied faculty would be a highlight.  Best is relative!
Check out more interviews at the Fashion-Schools.org Fashion School Interview Series.