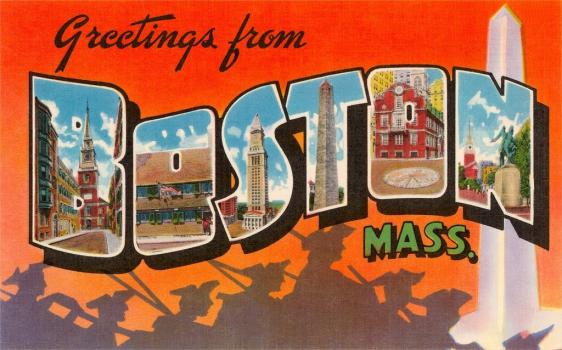 The Boston Fashion Scene
Boston is the largest and most fashionable city in the state of Massachusetts, and everyone plays a part. For starters, most cultural institutions in Boston and surrounding areas, such as Lowell and Salem, regularly feature fashion collections and exhibitions. The Peabody Essex Museum in Salem hosted a collection of New York fashion icon Iris Apfel, and the American Textile Museum in Lowell has regular exhibitions that explore all aspects of fashion from fiber to haute couture. Next, Boston is home to the state's largest fashion week—Boston Fashion Week. The event has been a tradition since 1995 and consists of a full week of fashion events at various venues throughout the city.
Boston is also home to some of the top fashion colleges in the U.S. Massachusetts College of Art & Design and the School of Fashion Design are just two examples. Both schools host multiple fashion events throughout the year, which help promote student work locally and nationally.  Recruiters from various retail chains and production facilities frequent the college fashion show circuit in search of fresh talent.
So what can you expect to see Bostonians are wearing these days? It varies. Some wardrobes reflect regionalism with the inclusion of one-of-a-kind pieces that can only be found locally. Others add their own twists to styles that can be seen on the runways of New York, Paris, and London.
Career Opportunities & Employers in Massachusetts:
Boston fashion designers and fashion merchandisers work in all areas of fashion. They work in retail, technical production, textile design, apparel design, buying, management, marketing, and more. They may work as clothing designers, design assistants, accessories designers, footwear designers, visual merchandisers, fashion consultants, children's fashion designers, pattern makers, costume designers, tailors, and hand sewers. Some Boston fashion designers also work for established designers or independent boutiques, or they may have their own line or shop. Many fashion designers teach as well, so Boston's numerous academic institutions and design centers are an excellent source of job opportunities for aspiring instructors.
Boston fashion designers and fashion merchandisers can find employment all over the city from downtown to the surrounding metropolitan area. Just a few favorite shopping districts are Back Bay-Newbury Street (premier shopping), Boylston Street, Faneuil Hall Marketplace, Beacon Hill, Downtown Crossing, Harvard Square (Cambridge 3 mi.), Inman Square (Cambridge),Davis Square (Cambridge), and Coolidge Corner (Brookline).
Massachusetts Fashion Schools & Programs:
The state of Massachusetts is home to 125 colleges and universities. Some are art and design colleges, while others are traditional colleges that offer degrees in art and design. In Boston and the immediate surrounding area, several colleges offer degrees in fashion and/or fashion merchandising. They are:
Employment and Salary Trends for Massachusetts:
There are nearly 300 salaried fashion designers living in the state of Massachusetts. Of this figure, 210 live in Boston. As of May 2008, the mean annual wage for fashion designers nationwide was $61,160. Boston fashion designers earn around $54,570 per year. The lowest paid fashion designers in the U.S. earned an average annual salary of $32,150 and the highest paid earned $124,780 per year. Because many fashion designers are self-employed, salaries may vary greatly. A successful self-employed designer or store owner can earn six to seven figures per year.
The Bureau of Labor Statistics does not offer employment and salary figures for fashion merchandisers, but a significant part of the job involves creating window displays and managing the overall look and feel of stores. There are nearly 2,000 merchandise displayers in the state of Massachusetts. Nearly 1,500 live in Boston. 
Employment in the fashion industry overall is expected to grow by one percent for the 2008-2018 decade. Sewing and cutting jobs may decline as more and more designers and brands choose manufacturing companies overseas. However, employment of fashion designers is stable because many firms prefer to keep design work in house.
For more information about the fashion design and fashion merchandising industry, visit the Bureau of Labor Statistics at bls.gov.
Bureau of Labor Statistics Data
| | Number of jobs | Mean hourly pay | Mean annual pay | Job Outlook |
| --- | --- | --- | --- | --- |
| Fashion Job | | | | |