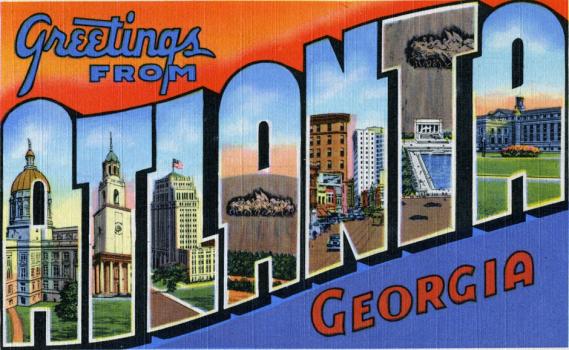 The Atlanta Fashion Scene
Atlanta is the most fashionable city in Georgia, so it isn't surprising that it has one of the most energetic fashion scenes in the nation. For starters, the city has several Fashion Week events that take place throughout the year. The largest event is Atlanta International Fashion Week (AIFW). AIFW has been going strong since 2007 and it features both established and emerging designers from 54 countries around the world. Other Atlanta fashion events include Fro Fashion Week, Urban Fashion Week, Heaven N Hell, Sophisticated Ladies of Atlanta, and a number of sustainable fashion shows presented by colleges such as Georgia Institute of Technology and Bauder College.
Atlanta is also home to hundreds of shopping venues from big name chain retailers to malls to upscale, independent boutiques. One of the most ambitious shopping venues in the city, if not the country, is Atlantic Station. This one million square feet open-air retail venue is home to stores such as Ann Taylor Loft, Nine West, Express, and American Eagle Outfitters. For upscale shopping, Atlanta resident's head to Buckhead—an area that has an unlimited number of high-end boutiques, antique shops, expensive specialty shops, and pricey mainstream retail stores. 
Other shopping areas include Miami Circle, the West Village of Buckhead, Little Five Points, and the West Side. Miami Circle attracts industry professionals thanks to the numerous design centers, warehouses, and showrooms here. In addition to hundreds of shopping venues and dozens of fashion events throughout the year, Atlanta is home to several schools that offer fashion programs. Clark Atlanta University and Bauder College are popular choices.
Career Opportunities & Employers in Schools & Colleges:
Atlanta fashion designers may be self-employed, they may work for other designers or they may work in textiles, management, or retail. Many fashion designers also teach, so Atlanta's academic institutions and multiple design centers are excellent sources of jobs for aspiring instructors.
Atlanta fashion merchandisers work mainly in retail, but they can also find positions in marketing and promotions. Opportunities for merchandisers and designers can be found all over the city from downtown Atlanta and Miami Circle to the outskirts of town.
Schools & Colleges Fashion Schools & Programs:
The state of Georgia is home to 131 colleges and universities. This is higher than the national average of 88. Some Georgia college's focus on art and design, while other traditional colleges and universities offer all programs, including art and design. The variety of schools that offer fashion programs here make it easier for aspiring fashion designers and fashion merchandisers to find the right program.
Clark Atlanta University offers a Bachelor of Art in Fashion/Merchandising with concentrations in design or merchandising, while Bauder College offers an Associate of Arts in Fashion Design and an Associate of Arts in Fashion Merchandising. In addition to Clark Atlanta University and Bauder College, fashion design and fashion merchandising programs are available at Georgia Institute of Technology and the Art Institute of Atlanta.
Employment and Salary Trends for Schools & Colleges:
Georgia is home to 120 salaried fashion designers and possibly hundreds of self-employed designers. Of the state's 120 salaried designers, 60 live in Atlanta. They earn an average of $58,720 per year. Nationwide, fashion designers average around $61,160. The lowest paid fashion designers average $32,150, and the highest paid salaried designers average $124,780 per year.
As of July 2011, the Bureau of Labor Statistics had not reported figures for fashion merchandisers anywhere in the U.S. However, a significant part of the job involves creating window displays and managing the overall look and feel of stores. There are nearly 2,000 merchandise displayers in the state of Georgia. More than 1,000 work in Atlanta.
Employment in the fashion industry overall is expected to grow by one percent for the
2008-2018 decade. Sewing and cutting jobs may decline as more designers and brands choose manufacturing companies overseas. However, employment of fashion designers is stable because many firms prefer to keep design work in house.
For more information about the fashion design and fashion merchandising industry, visit the Bureau of Labor Statistics at bls.gov.
Bureau of Labor Statistics Data
| | Number of jobs | Mean hourly pay | Mean annual pay | Job Outlook |
| --- | --- | --- | --- | --- |
| Fashion Job | | | | |