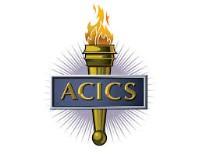 ACICS stands for the Accrediting Council for Independent Colleges and Schools. Established in 1912, ACICS accredits private postsecondary schools that offer certificates and diplomas, and postsecondary institutions that offer associate, bachelors or master's degrees in programs "designed to educate students" for occupational, professional, and technical careers. ACICS also accredits schools that offer these programs via distance education.
Recognized by both the Council for Higher Education Accreditation (CHEA) and the U.S. Department of Education, ACICS accredits more than 900 institutions across the U.S. and in more than a dozen foreign countries. To earn accreditation, these institutions have submitted an application and an Initial Campus Accountability Report (CAR), they have completed an Initial Resource Visit with an ACICS staff member, and they have completed a self-study evaluation process. According to ACICS, "the self-evaluation process forms the basis for the improvement of the educational effectiveness of the institution."
While ACICS has been around for more than 100 years and the accreditation process meets CHEA and the Department of Education standards, many potential fashion students still wonder if it is a good sign of a quality fashion school or program. Based on the following observations, ACICS accreditation may not be the best or most appropriate type of accreditation for fashion schools.
First, while many employers view programs that have been accredited by a recognized agency as more desirable than non-accredited programs, the type of accreditation carries a significant amount of weight. This is evidenced in hundreds of employment ads. This is especially true when it comes to the fashion industry.
One accrediting agency that stands out from the rest is the prestigious National Association of Schools of Art and Design (NASAD). Next in order of prestige are regional accrediting agencies such as the Southern Association of Colleges and Schools, the Western Association of Schools and Colleges, and the Middle States Commission on Higher Education. Schools that carry NASAD or regional accreditation are often four-year colleges and universities, they often have a stronger reputation in the academic and corporate worlds, and they usually rank higher than schools and programs that carry ACICS accreditation.
A good example is one of the most acclaimed regionally accredited fashion schools—Savannah College of Art and Design (SCAD). Other excellent examples are the following NASAD-accredited schools. Some are also regionally accredited.
Columbus College of Art and Design (CCAD)
Fashion Institute of Design and Merchandising (FIDM)
Fashion Institute of Technology (FIT)
Maryland Institute College of Art (MICA)
Massachusetts College of Art and Design (MassArt)
Moore College of Art and Design
Otis College of Art and Design
Parsons The New School for Design
Pratt Institute
Rhode Island School of Design (RISD)
School of the Art Institute of Chicago (SAIC)
Syracuse University
University of Cincinnati
University of North Texas
Washington University
Next, as mentioned, ACICS accredits schools that offer programs designed to educate students for occupational, professional, and technical careers. The agency accredits distance programs as well. As such, many ACICS-accredited institutions are vocational, career or technical schools, for-profit schools, and schools that have high percentage of online programs. A few ACICS-accredited fashion schools include:
Academy of Couture Art
The Art Institutes (50 Schools, Multiple Locations)
International Academy of Design and Technology (IADT)
Clary Sage College
Finally, students that have attended these (and other ACICS-accredited schools), and would like to transfer, may have trouble finding a regionally accredited school willing to accept their credits, as regionally accredited schools often do not accept credit from nationally-accredited (ACICS) schools.
To locate more ACICS-accredited schools, try the ACICS website member directory. Please note that at the time this article was published, the sites' member directory search and registration were unavailable.
Sources
ACICS. Accrediting Council for Independent Colleges and Schools, 2015. Web. 25 Sept. 2015.
The Database of Accredited Postsecondary Institutions and Programs. U.S. Department of Education, 2015. Web. 25 Sept. 2015.