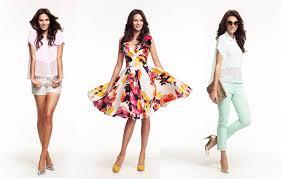 Fashion is a multibillion dollar globalized industry devoted to the business of producing and selling clothes. Just a few key areas include Textile Design and Production, Fashion Design and Manufacturing, Fashion Retailing and Merchandising, Fashion Shows, and Media and Marketing. Within these key sectors are an endless number of subsectors, with workers at every level. This means there are plenty of opportunities to explore just about any career field from visual merchandising and design to fashion management and textiles.
Besides being one of the largest industries in the world, fashion is one of the most competitive, so it will take more than talent to get your foot in the door. Fortunately, there is no shortage of fashion programs that can prepare students for positions ranging from the entry to executive level. While an associate or bachelor's degree may be a good start, advanced degrees are fast becoming the norm in the world of fashion. So for professionals looking for advancement opportunities or greater earning potential, for higher-level positions, and anyone looking to start their own business, an advanced degree is a smart choice. However, even for positions that are not considered upper-level, employer's still look favorably upon candidates with an advanced degree.
Many colleges, universities, and art and design schools recognize the trend and now offer a range of fashion programs at the advanced level. Students have their pick of Master of Arts (MA), Master of Fine Arts (MFA), Master of Science (MS), Master of Design (MDes), and even Master of Professional Studies (MPS) and Doctor of Philosophy (PhD) programs. This is especially true overseas where advanced fashion degrees are already the norm. Some schools even offer dual degree programs, which may allow students to earn, say, a BFA/MS or MBA/MA in Fashion. 
While these programs and others can be found at schools across the U.S. and abroad, some schools offer a wider variety of advanced programs than others do. Just a few of the best include Savannah College of Art and Design (SCAD), Parsons, Fashion Institute of Technology (FIT), Rhode Island School of Design (RISD), School of the Art Institute of Chicago (SAIC), Academy of art University, Massachusetts College of Art and Design (MassArt), Lim College, London College of Fashion, Middlesex University London, IFA Paris, Instituto Marangoni, Glasgow School of Art, Domus Academy, IESEG School of Management, ESMOD Paris, and the Paris Fashion Institute. Let's take a look at the advanced fashion degrees these (and other) schools offer. 
Master of Arts (MA) 
The MA is a graduate-level degree granted to grad students in fields in the humanities, social sciences or fine arts. The Fashion Design MA prepares students for upper-level positions such as design supervisor, chief designer, and fashion show director. The MA in Fashion Studies or Fashion and Textile Studies: History, Theory, Museum Practice prepares students for careers such as fashion research, including fashion archives, museums, and galleries, media and consulting, and teaching and academia. The program also prepares students for leadership positions and advanced research in fashion leading to a PhD. 
Besides Fashion Design and Fashion Studies, students can earn an MA in unique areas such as Fashion, Garment, & Body, Fashion and the Environment, Fashion Futures, and Fashion and Luxury Brand Management, to name a few. 
Master of Fine Arts (MFA) 
The MFA is terminal degree that is awarded in areas such as fine arts, digital art, filmmaking, visual arts, creative writing, design, photography, theater, dance, performing arts, and graphic design. According to Academy of Art University, the MFA Fashion curriculum refines and focuses students' individual artistic vision with advanced coursework in design, merchandising, textiles, and knitwear. Studio courses hone students' knowledge of industry standards, combining design excellence with the mastery of the latest digital tools. Graduates are prepared for the same positions as MA graduates, and for other upper-level positions.
Besides the areas listed in the MA section, MFA students may study areas such as Fashion Design & Society, Textiles, Fiber and Material Studies, and Jewelry & Metal Arts, to name a few.
Master of Science (MS)
The MS is typically awarded to graduate students in scientific or technical fields. Some examples of MS programs in the fashion arena include Apparel Product Development and Merchandising Technology, Textiles and Apparel, Global Fashion, Fashion Merchandising, Fashion Management, and Fashion Design. MS graduates are prepared for upper-level positions in these areas and many others. 
Master of Design (MDes)
The MDes (also MDes or MDesign) is a master degree in the field of Design. Although not as popular as the MA or MS, it is sometimes equivalent to these degrees. Students interested in this degree path can study Fashion, Body & Garment, Fashion and Textiles, Surface Pattern Design, Fashion with Business Studies, and Jewelry and Metalwork, to name a few. The MDes prepares students for advanced and leadership positions in these areas and more.
Master of Professional Studies (MPS)
This degree is concentrated in an applied field of study. Often interdisciplinary, the MPS emphasizes practical skills designed for current and aspiring professionals including post-bachelor and post-graduate students and often require some amount of fieldwork or internship to complement classroom learning. Just a few options include the MPS in Global Fashion Management, Cosmetics and Fragrance Marketing and Management, Fashion Marketing Management, Fashion Merchandising and Retail Management, Global Fashion Supply Chain Management, and Visual Merchandising and Management. 
MBA, Dual Degrees
The Master of Business Administration is the master-level degree granted upon completion of a business administration or management-oriented program. In contrast to an MA, MBA programs are typically oriented around subjects more narrowly tailored towards business operations like accounting, marketing and analysis. Just a few options for fashion students include the MBA in Fashion Management and Entrepreneurship, MBA in Fashion Business, MBA/MS in Merchandising, MBA in Design, Fashion and Luxury Goods, the Executive MBA in Fashion, the MBA in Luxury and Retail, and the MBA in International Fashion Management.
Doctor of Philosophy (PhD)
A PhD is the doctorate-level degree granted in a variety of different disciplines. These are typically research-intensive programs pursued by those who've already acquired bachelor's and master-level credentials in their field of study. Just a few focus areas include Fashion Design, Textile Design, Fashion & Management, Fashion & Textiles, Apparel Design, Fiber Science, Consumer & Design Sciences, Textile Technology Management, Textile Science, Apparel Design, or Merchandising, Textile and Apparel Management, and Consumer, Apparel, and Retail Studies.
Fashion PhD programs are often offered at traditional four-year universities rather than art and design schools. Some major universities that offer these programs include Auburn University, Cornell University, Iowa State University, Kansas State University, Louisiana State University, North Carolina State University, Ohio State University, Oklahoma State University, Oregon State University, Texas Tech University, University of Georgia, University of Missouri, University of Minnesota, University of North Carolina-Greensboro, and Washington State University. 
Sources
Academy of Art University. N.p., n.d. Web. 30 Mar. 2016.
Aspillera, Mark. "MA, MBA, BS, MS, MSW, PhD, PsyD: What Does It All Mean?" Worldwidelearn.com. WorldWideLearn, n.d. Web. 30 Mar. 2016.
Parsons, The New School, N.p., n.d. Web. 30 Mar. 2016. 
Rutherford, Nancy. "Graduate Programs in Textiles, Apparel and Related Fields." Graduate Programs. International Textile and Apparel Association, n.d. Web. 30 Mar. 2016.