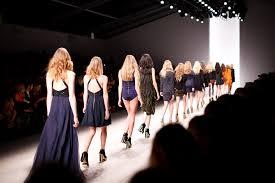 If you're into fashion, you probably already know that the world's top five fashion capitals are Paris, New York, London, Los Angeles, and Milan. What you might not know is a number of cities across the U.S. are presenting some noteworthy competition, with first-rate fashion scenes that continue to grow year after year. Fashion Mags such as InStyle, Glamour and Cosmopolitan agree, and in its 11th Annual Survey, The Global Language Monitor listed these cities among the Top 56 Global Fashion Capitals. An impressive three Texas cities and two Florida cities made the list, and just about every region was represented. 
Take a look at 10 U.S. Fashion Cities You Should Know About and the things that helped them secure a spot on GLM's coveted list.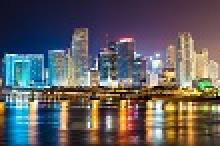 1. Miami - GLM #19, Previous Rank #39 
Miami hosts one of the sexiest Fashion Weeks in the world—Miami Swim Fashion Week. The seven-day event boasts more than 2,500 brands, top models from around the world, and thousands of famous designers and spectators. This steamy city is also home to hundreds of shopping areas from Bal Harbour, the ritziest shopping mall in Florida, to an up-and-coming luxury designation called The Design District. 
Those who want to study fashion have no shortage of options from Miami Fashion Institute at Miami Dade College to Miami International University of Art & Design. Students can earn a degree in fashion design, fashion merchandising, accessory design and more in city that is now among one of the top 20 fashion capitals in the world.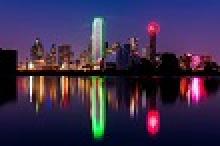 2. Dallas - GLM #20, Previous Rank #21 
Did someone say Dallas? The Big D is now one of the top 20 fashion capitals in the world and Glamour Magazine thinks it knows why. When Lagerfeld chose Dallas as Chanel's Metiers d'Art show location for late 2013, the world took notice. And then, says Glamour, "luxe boutique Forty Five Ten and Atelier Swarovski teamed up to host an even called Bonjour Y'all—A Dallas Salute to Paris. Designers and makers including Joseph Altuzarra, Edward Bess, Eddie Borgo, and Alejandro Ingelmo rubbed shoulders with VIPs including Erin Wasson, Anne Hathaway, and Leigh Lezark." 
VOD, the place where hard-core fashionistas score hard-to-find labels, opened its doors in the Big D, and The first fashion blogger reality-TV show (Courtney Kerr's show on Bravo) debuted here. Did we mention that of the more than $400 billion in clothing and accessories store sales in Texas, sales in Dallas account for more than half? The city is filled with tens of thousands of places to shop and it has its very own fashion week. 
Want to learn fashion in Dallas? Head to Wade College and check out their Fashion Design and Product Development program or go to Texas Woman's University (TWU) where the Fashion and Textiles program is considered one of the best in the nation. The list goes on. Note that TWU has campuses in Denton, Dallas and Houston.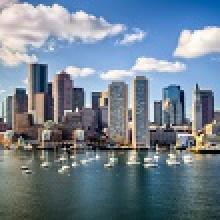 3. Boston – GLM #24, Previous Rank #32 
So Tim Gunn of Project Runway thinks of the Boston as a very sophisticated and elegant city. He also calls its fashion scene "A-plus-plus-plus." Most other heavy-hitters in the fashion industry would agree. The city has its own Fashion Week, more than 200 retailers and 300 independent jewelers in the Downtown area alone, and nearly 50 new retail stores have opened around the city in just the past few years. The city is also home to a growing number of fashion tech companies such as Rue La La, M. Gemi, and Brass Clothing. 
If you want to study fashion in Boston, there is no shortage of first-rate options. Just a few include Massachusetts College of Art and Design, School of Fashion Design, and Paris Fashion Institute. Students can earn a fashion design degree, certificate, or diploma at all levels.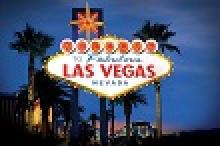 4. Las Vegas – GLM #26, Previous Rank #33 
When it comes to fashion, Las Vegas is the land of luxury brands. In fact, according to Vegas Magazine, "luxury retail in Las Vegas has ballooned into an economic powerhouse, luring good customers with private VIP lounges, free-flowing champagne, only-in-Vegas items, multilingual private shoppers, and after-hours showings." A perfect example of Vegas' luxury shopping scene is The Shops at Crystals. From Balenciaga and Bottega Veneta to Dior, Gucci and Jimmy Choo, you won't find more luxury brands under one roof—anywhere.   
In addition to luxury shops galore, Las Vegas houses hundreds of other retail shops, stores and centers, and it's home to MAGIC—America's largest sourcing expo for clothing, footwear, and fashion accessories for women, men and children. The show, called MAGIC for Men's Apparel Guild in California, is held twice a year and the August 2016 attracted 85,000 start-up designers, manufacturers, veteran designers, retailers, boutique owners, celebrities, bloggers, fashion editors, and more. 
Aspiring fashion designers seeking a quality degree or certificate program have a number of options. University of Nevada, Las Vegas (UNLV), The Art Institute of Las Vegas-Henderson, and the International Academy of Design & Technology are just a few. The Stich Factory is another option. This unique space is part fashion studio, brand house, design workspace, and learning center. The Factory is located in the heart of Downtown Las Vegas, across from the Zappos headquarters, of course!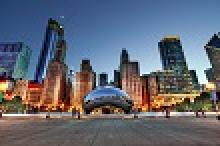 5. Chicago GLM #27, Previous Rank #22 
Chicago is home to thousands of department stores, malls, boutiques, and retail stores, so finding fashions in the City by the Lake is effortless. The city is divided into a number of neighborhoods, each with its own unique flavor and shopping scene. In some areas, you'll find big name retailers and independent boutiques sitting side-by-side, and in others, like The Magnificent Mile, international luxury labels and major department stores line the streets. 
Along the Mag Mile alone, there are more than 460 retailers, and many of the city's top fashion schools are close by. The School of the Art Institute of Chicago, Columbia College, and the Illinois Institute of Art are just a few. Besides being a place where you can earn a fashion degree at a prestigious art school or shop until you drop, Chicago hosts a number of annual fashion events. Midwest Fashion Week and Fashion Focus Chicago are among the largest. 
6. Houston – GLM #30, Previous Rank #35 
Did you know that Houston's retail sector has seen the most job gains since 2007? The sector added 12,700 jobs over the 12 months ending in November 2016 alone, representing a 4.1% increase and a year-to-date- total of $1.4 billion in sales. The increase in employment is a record-breaking number of jobs added over a 12-month period. Not only is Houston a great place to land a job in fashion, it's a great place to earn your degree. 
The city's well-respected community colleges offer programs that prepare graduates for immediate entry into the field, while a number of top traditional colleges and art and design schools offer quality four-year degrees. Just a few options include Texas Woman's University (Denton, Dallas and Houston), Houston Community College, and The Art Institute of Houston. And about Houston's fashion scene—students and fashionistas alike can explore a vibrant shopping scene that's expanding at a rapid pace and growing more upscale year after year.  Houston Fashion Week, Audi Fashion Houston, and an expanding fashion production market are also big draws.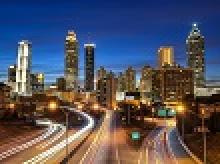 7. Atlanta – GLM #32, Previous Rank #40 
Atlanta may not be as big as the other emerging fashion capitals GLM's list, but the fashion scene is large, loud and proud. A quick look at sites such as LinkedIn shows that there are thousands of fashion job openings in the city. Atlanta also has its own fashion week (Atlanta Fashion Week), the Atlanta Apparel Market (the city's largest apparel show), so many fashion networking events you'll lose count, and dozens of shopping areas filled with boutiques, luxury brands, large retailers, antique shops, and galleries. The massive Atlantic Station, upscale Buckhead, and offbeat Little Five Points, charming Virginia-Highland and the historic Stone Mountain Village are just a few must-see shopping destinations. 
Studying fashion in Atlanta has grown in popularity too. The city is home to schools such as Bauder College, Clark Atlanta University, and the Art Institute of Atlanta, which offer a range of fashion programs. And then there's the prestigious Savannah College of Art and Design (SCAD). This famous school, with locations in Savannah, Atlanta, Hong Kong, and Lacoste, France has BFA, MA, and NFA degrees in Fashion, a BFA in Fashion Marketing and Management, MA and MFA degrees in Luxury and Fashion Management, and BFA, MA, and MFA degrees in interior design. SCAD chose Atlanta for a reason, right?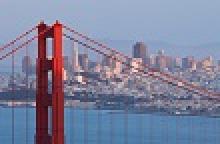 8. San Francisco – GLM #37, Previous Rank #47
So here's what the Business of Fashion (BoF) has to say about San Francisco's fashion scene, "as tech wealth grows and cultural values shift, San Francisco and neighboring Silicon Valley are embracing fashion, creating opportunity for brands and retailers." The Bay area has seen a number of chic, edgy boutique openings, and the scene is definitely changing. This means aspiring fashionistas and fashion designers should take a closer look at the laid-back City by the Bay. In the meantime, here are just a few recent happenings on the scene: 
"San Francisco's de Young museum held a black tie benefit for its latest show, an Oscar de la Renta retrospective and a "spate of luxury fashion retailers" have opened in the region. Isabel Marant opened on San Francisco's Jackson Square, while Maison Margiela launched on nearby Maiden Lane. And just last month, says BoF, "Barneys New York opened the doors of its standalone men's shop (across the street from its original location near Union Square). Meanwhile, Hermès has acknowledged plans to open a new boutique in Palo Alto, in the heart of Silicon Valley. And the luxury wing of Westfield's Valley Fair Shopping Centre — which straddles the border between Santa Clara and San Jose, about 10 minutes by car from Apple headquarters — has welcomed brands including Balenciaga, Saint Laurent and Bottega Veneta." 
Further, "a $600 million expansion project, set to be completed in 2017, will bring 80 to 100 more stores to the complex." Said Caran Fisher, senior marketing director at Westfield Valley Fair "a partnership between Silicon Valley and luxury fashion has become more evident in the past couple of years. Even if it is sort of a jeans-and-hoodie environment, it's an elevated jeans and hoodie." Need we say more? 
As for earning a fashion degree in the bay area, aspiring fashion designers will have so many options, they won't know which one to choose. Just a few of the most well-regarded fashion design schools in the Bay Area include Fashion Institute of Design & Merchandising (FIDM), with locations in Los Angeles, Orange County, CA, San Francisco, and San Diego, California College of the Arts (CCA) in Oakland, San Francisco State University, City College of San Francisco (CCSF), Academy of Art University (AAU), and the Art Institute of California – San Francisco.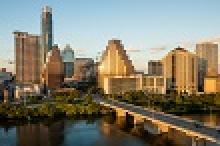 9. Austin – GLM #45, Previous Rank #52 
Austin's fashion scene has been described as "relaxed" and "boho-chic," but we call it burgeoning, thanks to a rapidly growing population (37.7% increase from 2005-2015), a booming economy, a top tech-startup scene, and an endless number of major festivals such as Austin City Limits, South by Southwest (SXSW), X Games, and the Austin Film Festival. The city also hosts Austin Fashion Week, among other fashion events, it is home to thousands of retail stores, shopping centers and districts, and you'll fund hundreds of fashion job openings across the metro area, which is home to more than 2 million people. 
Some of the area's best shopping center and districts include 2nd Street District, Arboretum at Great Hills, Barton Creek Square Mall, Highland Mall, Lakeline Mall, Renaissance Market, Congress, SoCo (South of Congress Avenue), West Sixth Street, East Sixth Street, The Domain, Austin Market District, Arbor Walk, The Drag, and Round Rock Premium Outlets. The list is endless. 
Fashion schools are abundant here with programs for all levels and desires. Those looking to take a few classes can enroll at the Austin School of Fashion Design (ASFD) while designers looking for a degree program have options such as University of Texas at Austin, Texas State University San Marcos (around 30 miles from Austin), Austin Community College, and The Art Institute of Austin. 
10. Washington DC, GLM #54, Previous Rank (Debut) 
Some might think that D.C. has no business on GLM's list, but we think The Monitor got it right. DC may be conservative by day, but at night, the fashion scene comes alive, with everybody who's somebody showing their unique fashion side. With a vibrant nightlife scene, DC has become a hub for just about every major fashion label (yes most have a presence here), and DC Fashion Week, in all its glory, is now more than 12 years old. Yes—DCFW has been around for more than a decade and the event made BishBash Magazine's Top 100 Events in Washington for the past eight consecutive years. It has also been recognized as Best Tourist Attraction by the Washington Award Committee for the past two years in a row. 
The explosion of series set in Washington DC has also helped elevate its fashion scene, along with the District's status as an international city. In a Time article, contributor Denver Nicks wrote, "a rotation of diplomats from all over the world is endlessly replenishing the international scene here while our well-traveled American diplomats similarly return here before heading back out. Heaps of NGOs with a global footprint call the city home." In keeping with DCFW's mission to make Washington a center of international fashion, Fashion Week 2014 marked the "American debut of Dian Pelangi, an Indonesian Muslim designer well established in Asia and the Middle East for her modest but vibrant, hijab-friendly designs." 
So how can aspiring fashion designers break into the flourishing fashion industry here? Look no further than the Fashion Design, Merchandising, and Management programs at Marymount University (Arlington), Howard University, and The Art Institute of Washington. 
Sources 
"Atlanta Travel Guide, Great Shopping Areas." Frommer's. FrommerMedia LLC., 2017. Web. 19 July 2017. 
"Boston Fashion Week: Stumbling Down the Runway." Boston Magazine. Metro Corp., Dec. 2014. Web. 20 July 2017. 
Bradley, Vera. "These Are the 10 Most Fashionable States in the Country." Cosmopolitan. Hearst Communications, 15 Mar. 2016. Web. 15 July 2017. 
"Dallas, TX Retail Sales Statistics." CLRSearch.com. CLRChoice, 2012. Web. 20 July 2017. 
Eyrich, Tess. "A Guide to Vegas' Luxury Shopping World." Vegas Magazine. Modern Luxury, 01 Dec. 2014. Web. 22 July 2017. 
"46 of Boston's Best New Stores and Services." BostonGlobe.com. Boston Globe Media Partners, 11 Jan. 2015. Web. 22 July 2017. 
Gabriel, Amy. "Austin's Best Shopping Districts." Shopping in Austin (n.d.): n. pag. Visit Austin. Austin Visitor Center, 2016. Web. 22 July 2017. 
Hamil, Neal. "Houston Has What It Takes to Be a Fashion Center: Here's a Blueprint for Action." CultureMap Houston. CultureMap LLC, 06 Jan. 2012. Web. 22 July 2017. 
Hong, Hana. "Is Your Hometown One of the Most Fashionable Cities in America?" InStyle.com. Time Inc., 15 Sept. 2016. Web. 15 July 2017. 
"Houston Retail Market Year-End 2016, Retail Sector Continues to Thrive." Transwestern.com. Transwestern, 2016. Web. 20 July 2017. 
Lo, Danica. "Dallas Is Having a Fashion Moment, Here Are 5 Reasons Why." Glamour. Glamour Magazine, 13 Jan. 2016. Web. 22 July 2017. 
MAGIC AUGUST. UBM Fashion Inc., 2017. Web. 19 July 2017. 
McLean, Tessa. "9 Fashion Companies in Boston Melding Tech & Style." Built In Boston. Built In Boston, 21 Sept. 2016. Web. 20 July 2017. 
Nicks, Denver. "Before You Laugh at the Idea of 'DC Fashion Week' Read This." Time.com, Time Inc., 24 Sept. 2014. Web. 22 July 2017. 
"Paris Towers Over World of Fashion — as Top Global Fashion Capital." The Global Language Monitor. The Global Language Monitor, 2016. Web. 19 July 2017. 
"Population, Greater Austin Profile, Economic Development." Austin Chamber of Commerce. Austin Chamber of Commerce, 2017. Web. 22 July 2017. 
Scott, Jeanette. "Top Miami Shopping Destinations - Where to Go Shopping in Miami." Visit Florida. VISIT FLORIDA® the Official Florida Tourism Industry Marketing Corporation, 2017. Web. 22 July 2017. 
Sherman, Lauren. "Flush With Tech Wealth, San Francisco Warms to Fashion." The Business of Fashion (BoF). The Business of Fashion, 29 Mar. 2016. Web. 21 July 2017. 
Stitch Factory. N.p., 2017. Web. 21 July 2017. 
Tettamanti, Maria. "Barely There: Miami Swim Week Is Back with More Itsy Bitsy Fashion." Miami.com. Miami Herald, 12 July 2017. Web. 22 July 2017. 
"The Fashion Capitals You Need to Visit in 2017." The Fashionisto. The Fashionisto, 02 May 2017. Web. 15 July 2017. 
"27th International Couture Collections Presented by DC Fashion Week." Eventbrite. Eventbrite, 2017. Web. 22 July 2017. 
Wargo, Buck. "MAGIC Fashion Trade Show Lures 85,000 People to Las Vegas." Las Vegas Review-Journal. Las Vegas Review-Journal, 15 Aug. 2016. Web. 19 July 2017.