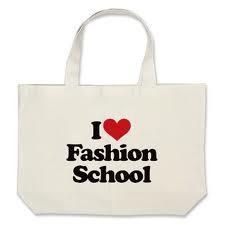 It is true that not every famous designer has gone to a fashion design college, but enrolling in fashion school programs is a sure way to perfect your design skills. While it is entirely possible (with hard work and unwavering determination) to become a successful, world renown fashion designer without school- like Alexander Queen, or Coco Chanel- it is more likely that you will reach the same end by attending fashion design schools.
There are plenty of those that made it big with the help of a formal education: Christian Lacroix, Donna Karan, Marc Jacobs, and Michael Kors to name a few. They all attended school and earned a degree which gave them the needed boost to make their way in the industry. But, in case this is not enough to convince you that you should seek out the benefits of fashion design colleges, here is a list of reasons to go.
Fashion school programs will prepare you to reach your big picture career goals; attending fashion design school will give you the building blocks for the steps to achieving your dreams. Natural talent is one thing, but when combined with formal training, it makes a winning package.


Fashion school will help bolster your credentials and build your portfolio. The fashion industry is extremely competitive and you will have time to develop the necessary edge to succeed.


Fashion school programs will allow you to explore a full range of possible careers. If you have an eye for business as well as design, perhaps a career in fashion merchandising would suit you; become a textile buyer, a product promoter, or a wholesale merchandiser, among other great options.


Fashion design school is an excellent environment to network within the industry. You will be surrounded by aspiring artists as well as established designers who you can not only learn from, but also make connections with. Networking is a huge part of success in the fashion industry
Programs to Consider:
Selected Campus Locations:
loading...