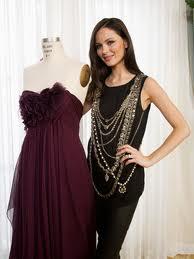 When it comes to fashion it is all about the design. If you want to be the next Coco Chanel or Karl Lagerfeld then fashion school will equip you with the skills you need to be on the top of the fashion food chain. Learn what are some of the qualities that make great fashion designers.
Becoming a fashion designer in this competitive industry will require a lot of you. Many covet fashion designing jobs while only few attain the success they seek. If you are considering becoming a fashion designer, find out if you have what it takes to succeed in both the job world and in fashion school. Here are the top qualities of a successful fashion designer.
Fashion knowledge - Even before you step foot into a fashion school, you should have a current knowledge of today's hottest fashions. Whether you love them or hate them, it is important to know trends and top players in the industry to see where your point of view would fit in.


Creativity - Fashion is an art like any other. It is great if you have a love of fashion, but without creativity, you will have little to offer the world of fashion. Creativity is not something you can learn in fashion school yet studying fashion inside and outside of school could inspire you and get those artistic juices flowing.


Originality - Knowing everything about the hottest trends is important but what would you bring to the table? The world of fashion craves new and exciting designs. Some of the most successful fashion designers are those who dare to be different and were often the oddballs in fashion school.


Technical skills - Fashion design jobs require great artistic vision but nothing will come to fruition without technical skills. You must not only know how to design clothing but also to construct it. While top fashion designers have manufacturers under their belts, new fashion designers who are just starting out will have to sew for themselves. These are skills you can learn in fashion school or with a fashion apprenticeship.
Programs to Consider:
Selected Campus Locations:
loading...